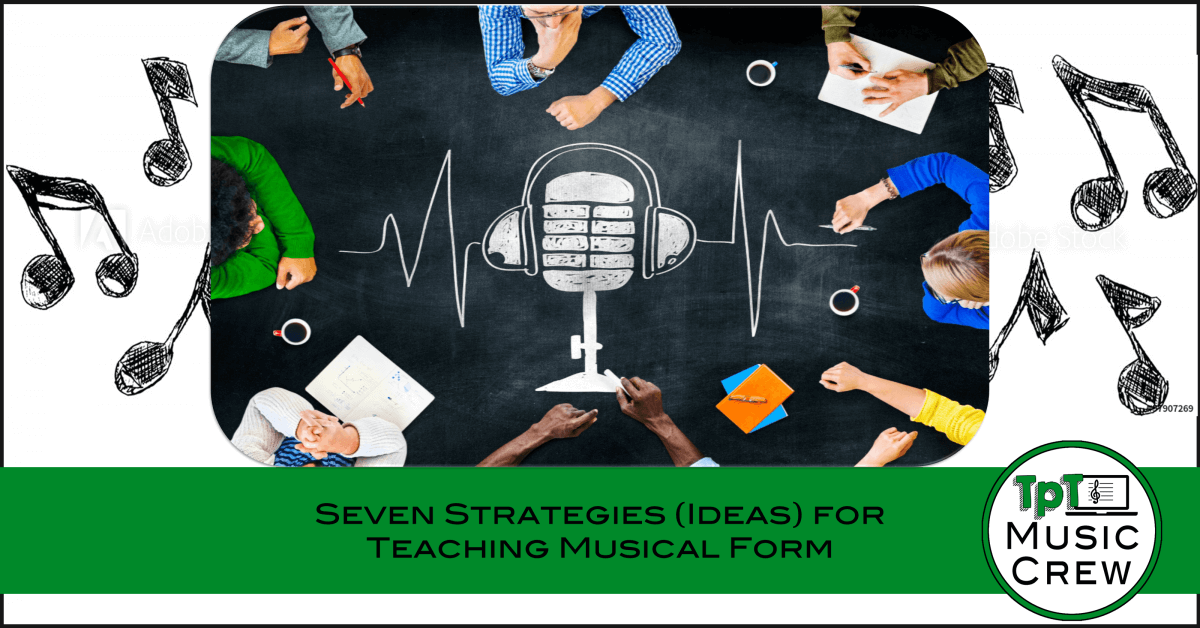 The following is a list of classroom-tested strategies for teaching musical form.
Binary and Ternary Form
Cut a collection of shapes from colored foam and labelled them with A, B, C etc. As students listen to a piece for the first time, draw the shapes up on the board as each section is heard. When you relisten, give the cut out shapes to the students and let them place the shapes in order as they hear them. This activity is fantastic for providing students with a visual focus.
This next strategy is along the same lines as the one above. It involves having the students create a specific movement (dance) for each of the different sections. Students will instinctively work out the form as they go if they choreograph the music.
Once students are familiar with the terms Binary and Ternary, play a 'Name the Form' game. Play a selection of pieces and have students name the form. This is a good way for you to check their understanding too!
Rondo Form
When first introducing Rondo form, it's best to keep it simple. Introduce the A section only and have the student listen out for it. Play the piece through and have them raise their hand each time they hear it. Or if you are feeling creative, make poster cards with A on them and have students hold it up each time they hear A.
Here's one for the younger students – read them a book that has a recurring phrase, especially if it is rhyming. An excellent book for Rondo form is "There Was an Old Lady who swallowed A Chick! by Lucille Colandro
A fantastic creating and practical activity when studying Rondo form are to have the class create their own composition in Rondo form! Teach the whole class a simple 4 or 8 bar/measure melody. This would be the A section. Then have the class compose a 4 or 8 bar/measure melody of their own (you would need to give them criteria points to follow) The student compositions would then become sections B, C, D of the Rondo form.
Theme and Variation can be taught using Mozart twinkle variations and also Hot Cross Buns with students making their own variations. This is particularly easy to do as the tune is all based on the one chord
Examples of songs and pieces in Binary form
Humpty Dumpty
Row, Row, Row Your Boat
Three Blind Mice
Brahms' Lullaby
Greensleeves
Examples of songs and pieces in Ternary form
Minuet and Trio from Eine Kleine Nachtmusik, Mozart
Twinkle, Twinkle Little Star'
The Swan, Saint Saens
Star Wars Theme
Examples of songs and pieces in Rondo form
Viennese Musical Clock, Kodaly
Eine Kleine Nachtmusik, K 525, last movement, Mozart
Fossils, Saint Saens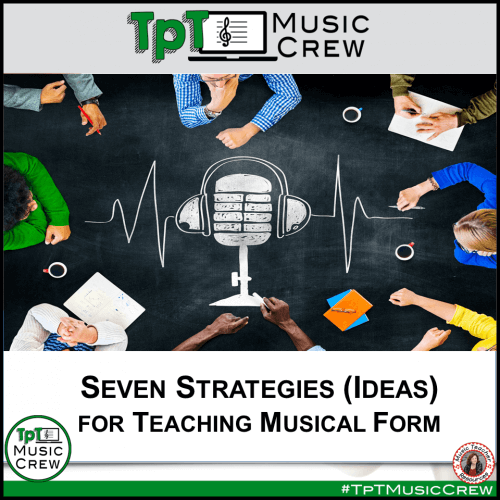 Recommended CREW resources for teaching musical form
Musically Yours,
Kim, MusicTeacherResources