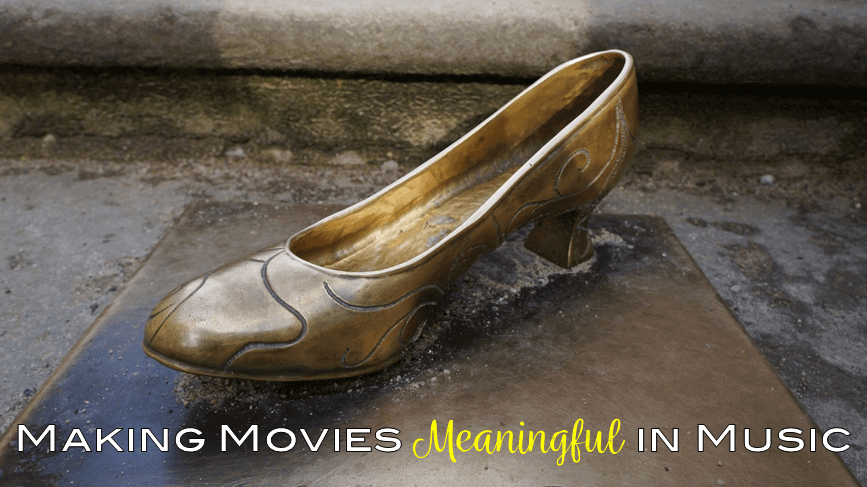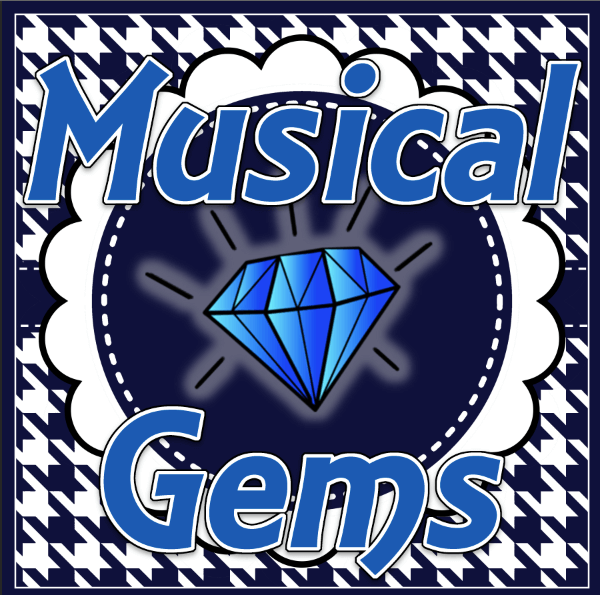 As school was ending this spring I had an opportunity to show a musical to my students. There are so many great musicals out there that children enjoy. This was third grade and so I selected the Whitney Houston version of Roger's and Hammerstein's Cinderella. With Bernadette Peters as the deliciously snobby step mother, Whoopi Goldberg as the manipulating Queen Constantina, and Jason Alexander as the smart but overlooked servant to the Prince, what's not to love? Even my boys get into the plot because there are so many funny moments and that's quite an endorsement! I also like the fact that the cast is representative of many skin tones which then will be more relevant to students of a variety of ethnic backgrounds.
After we all enjoyed the musical. Here I must insert some words of wisdom. (or a disclaimer) You have to do what will be accepted in your building. If you need to show excerpts then this is what you do. The students all know the story so that isn't really the issue. Giving them the opportunity to experience a musical production is!
So now that you have presented the production in a administrator approved way, what next?
In years gone by I have used the old standby fill-in-the-blank type pages to get students to focus their attention on the objectives I wanted to share with them. I decided instead that I really wanted to have students create something that provided them with the information I wanted to share as well as give them something fun to work on. So here is what I came up with…
I set my room up with 4 stations-one for each page of their book.They also got a piece of construction paper which I cut down to 10.5″X16″.
Page 1: On the front cover students had three options to color and cut out a graphic for their cover. Here is the sample I created to help students see what I expected them to do. (You can see one of the other graphic options I gave them in a photo down below.) I always make a sample of anything I want my students to do.  #modeling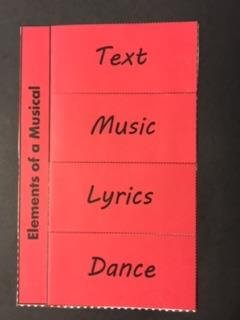 Page 2: We discussed the four main elements of a musical which you can see in the photograph. Again I had a sample copy of the page under the flaps so that students could copy the words that fill in the blanks without having to ask me, "How do you spell this?" a million times!  #lookitup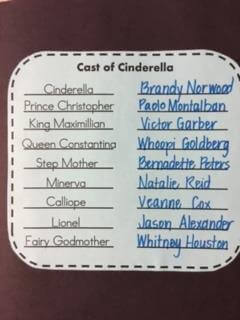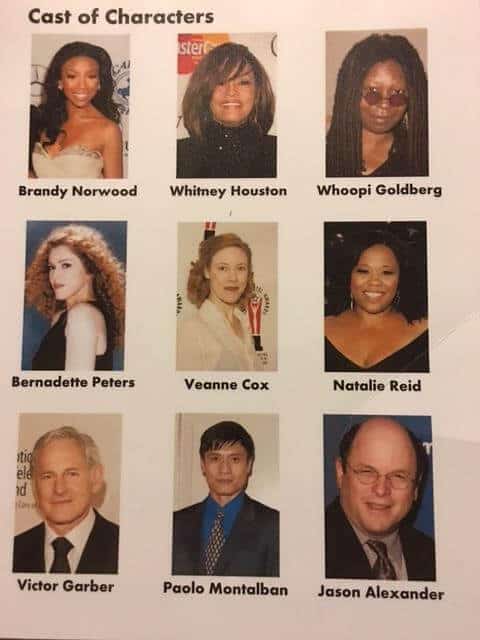 Page 3: Students had to identify the real names of the actors who portrayed the characters in the musical. At this station I provided a laminated card that showed photos of each of the main characters in the show. But not in costume. Their photos are real life images. Surprisingly this was a challenge to third graders. They didn't always catch the names of the characters but of course I helped them figure out the ones they were unsure of.  #justwriteitdown
Next year, I want to find a place to add information about Rogers and Hammerstein. Always looking for something to make it better!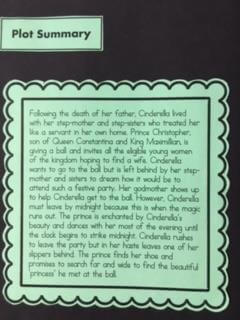 Page 4: After visiting with my Language Arts colleagues in third grade I found out that students didn't have to be able to write a summary but should be able to recognize it and be aware of what it is. So I wrote the summary and printed it for them to add to the back of their book – not unlike a summary one might find on a book jacket. Oooh   #connections
Here is a peek of some of my third grade friends working diligently on their projects!