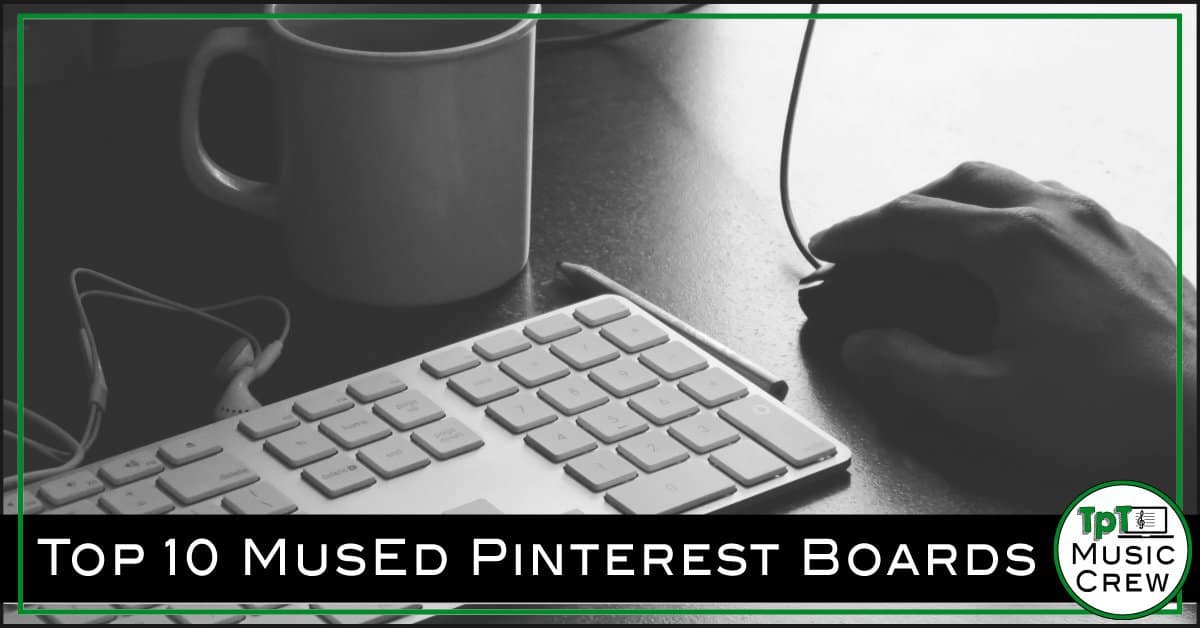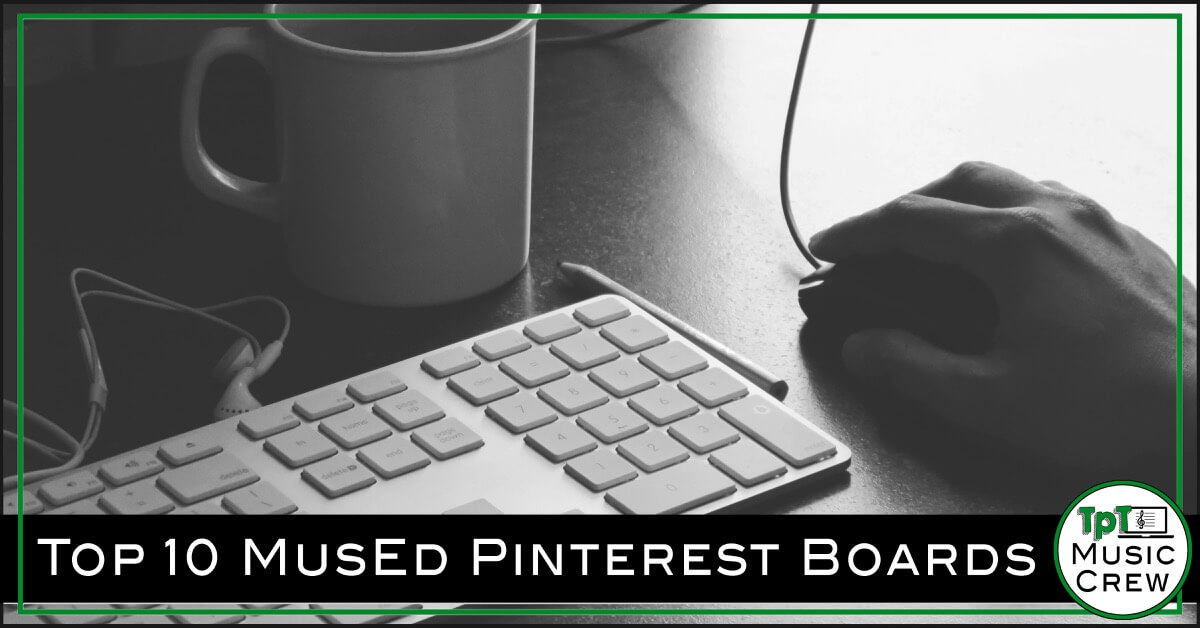 I was a little late to the Pinterest train and I've been trying to catch up ever since! After finally jumping in, I immersed myself in some great boards and followed some amazing pinners who have inspired me to take my teaching to the next level. For every point of the curriculum, whether it's teaching rhythm, the staff, folk dancing, recorder, movement activities or even an after-school choir, Pinterest has me covered! Today, I've rounded up 10 of my favorite Pinterest boards from my TpT Music Crew friends.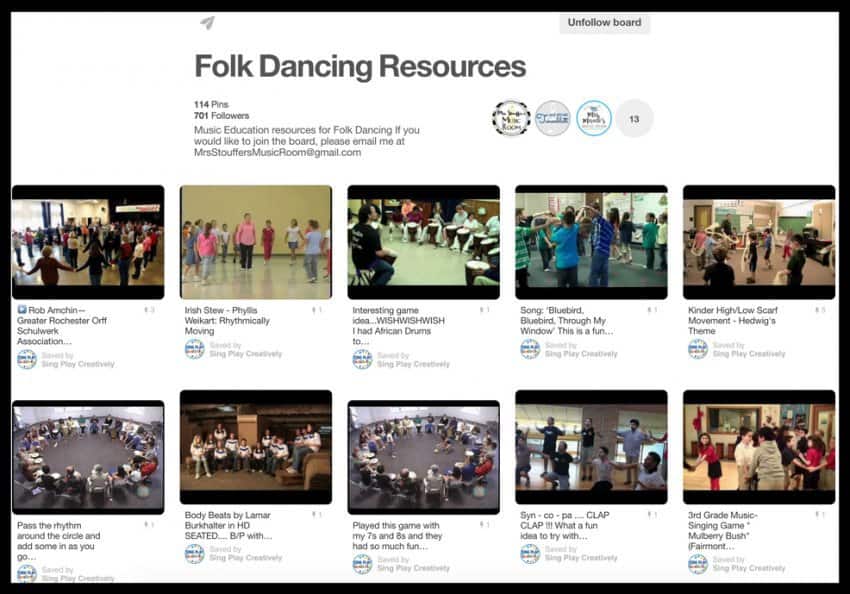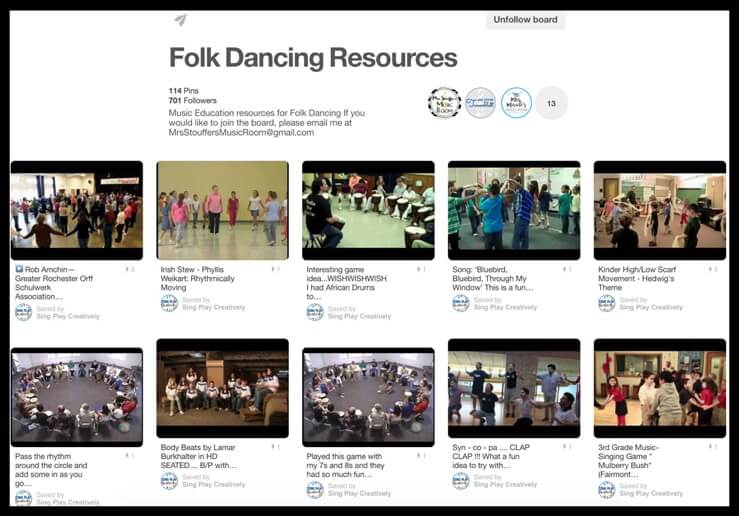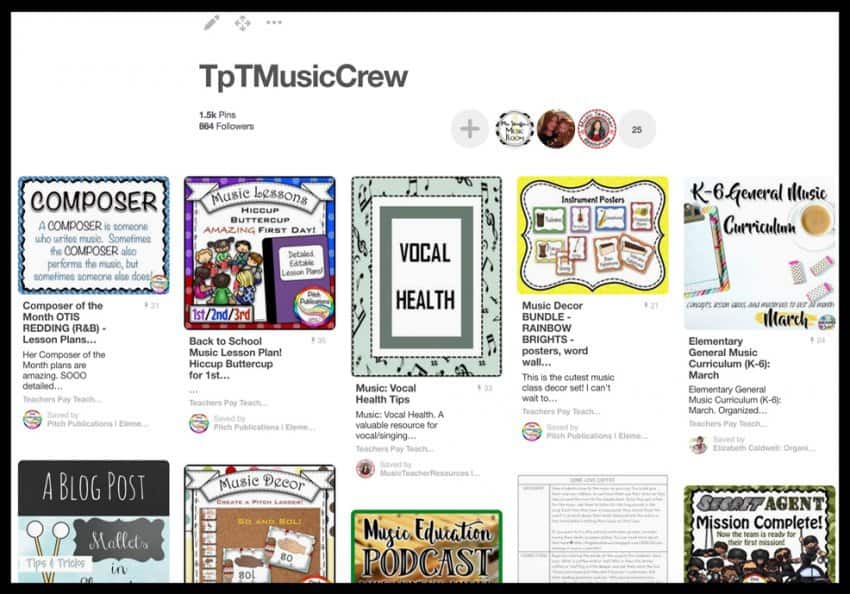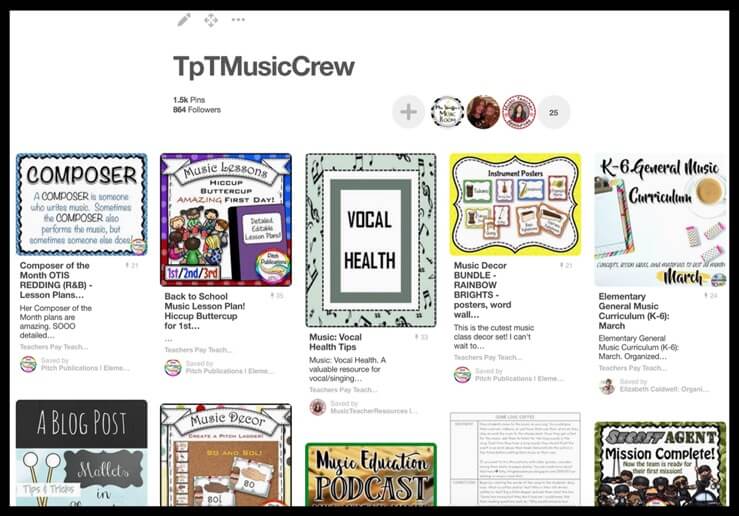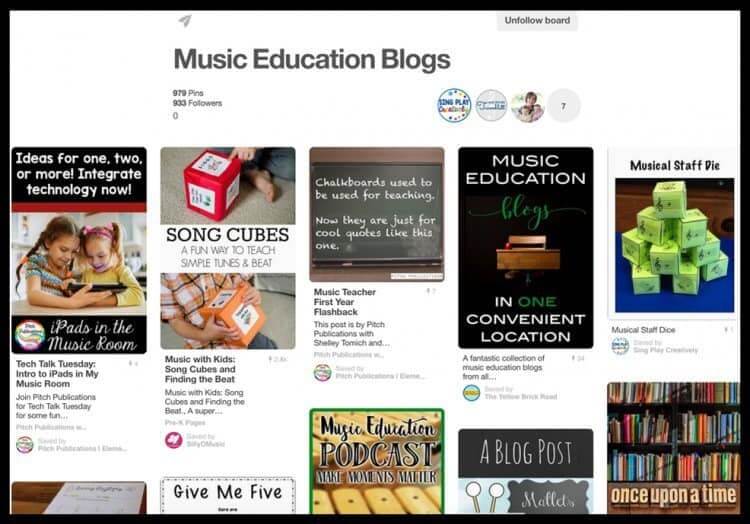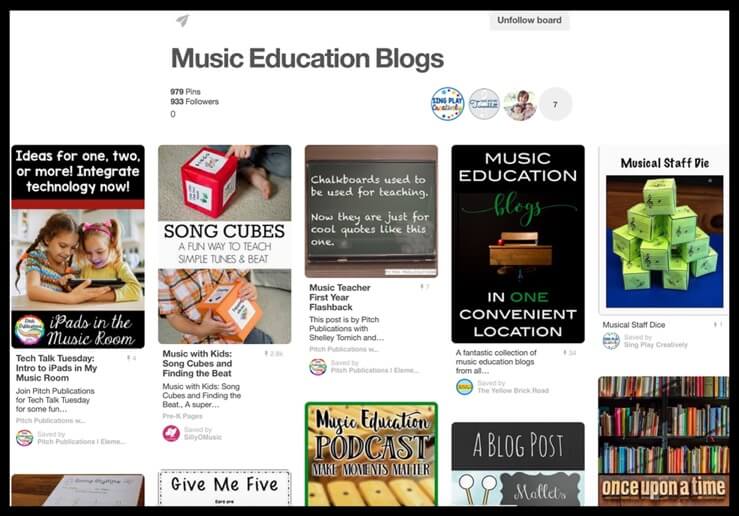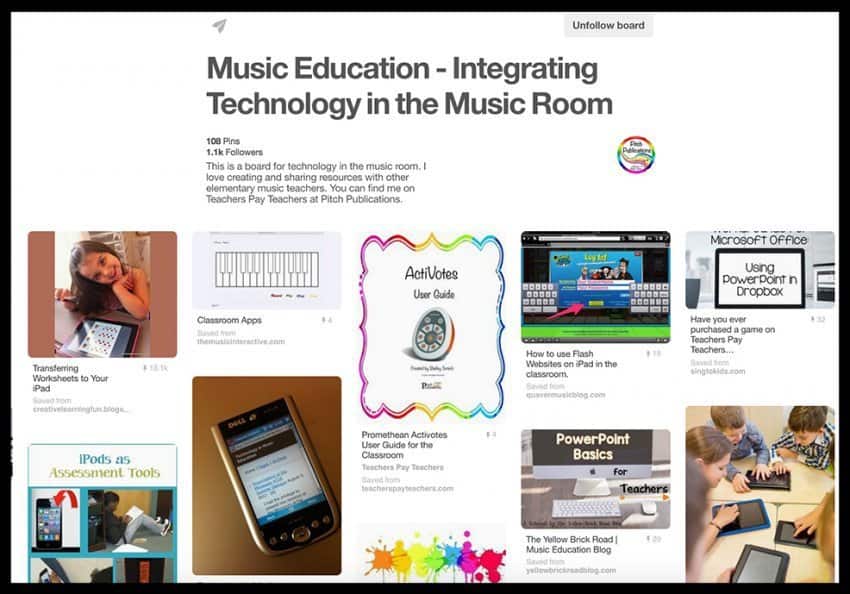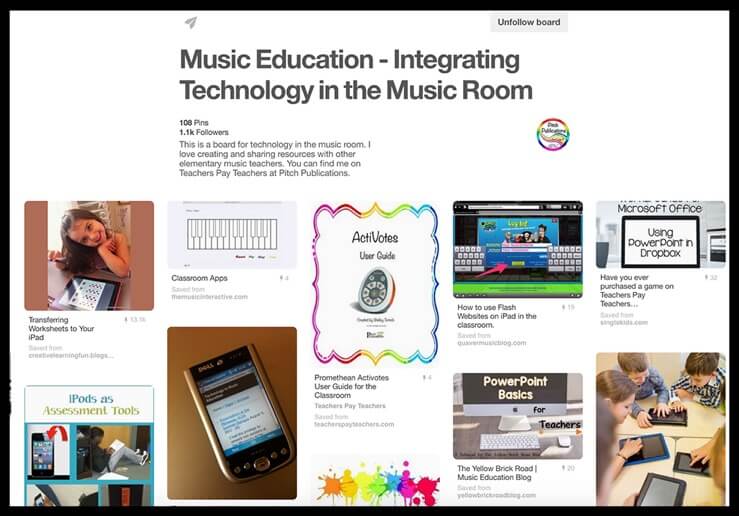 This board by Shelley Tomich of Pitch Publications is all about integrating technology in the music classroom. Anyone who knows me knows that technology is important to my teaching and I really enjoy learning from all the pins on this board!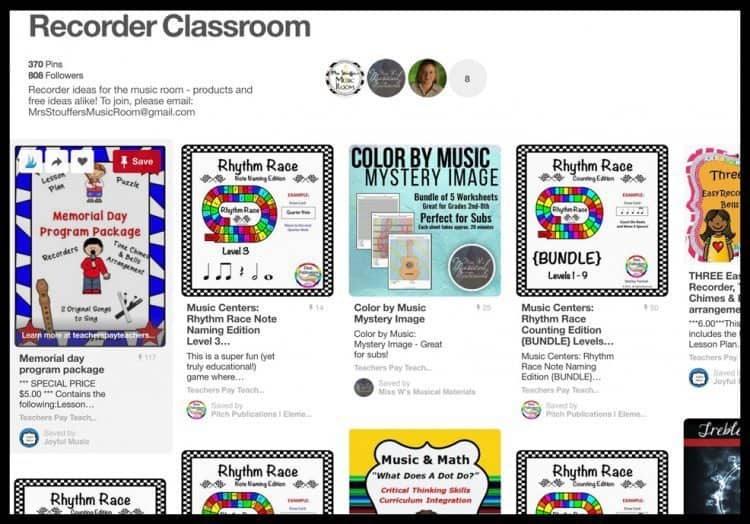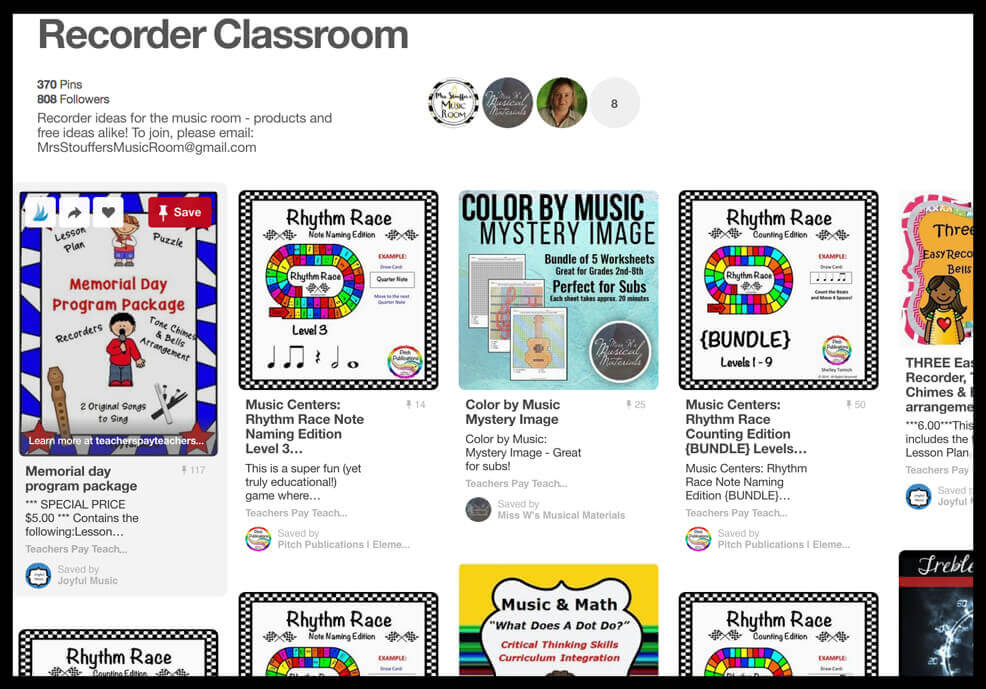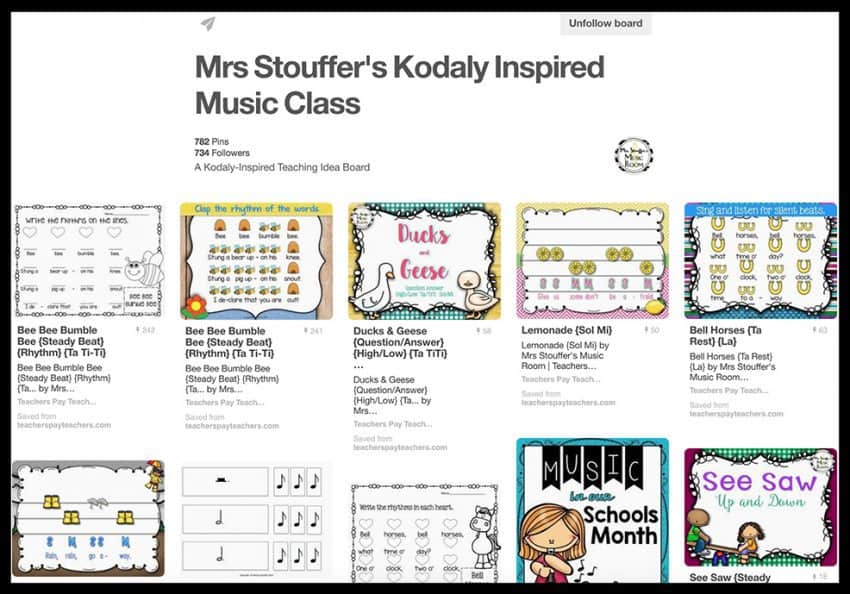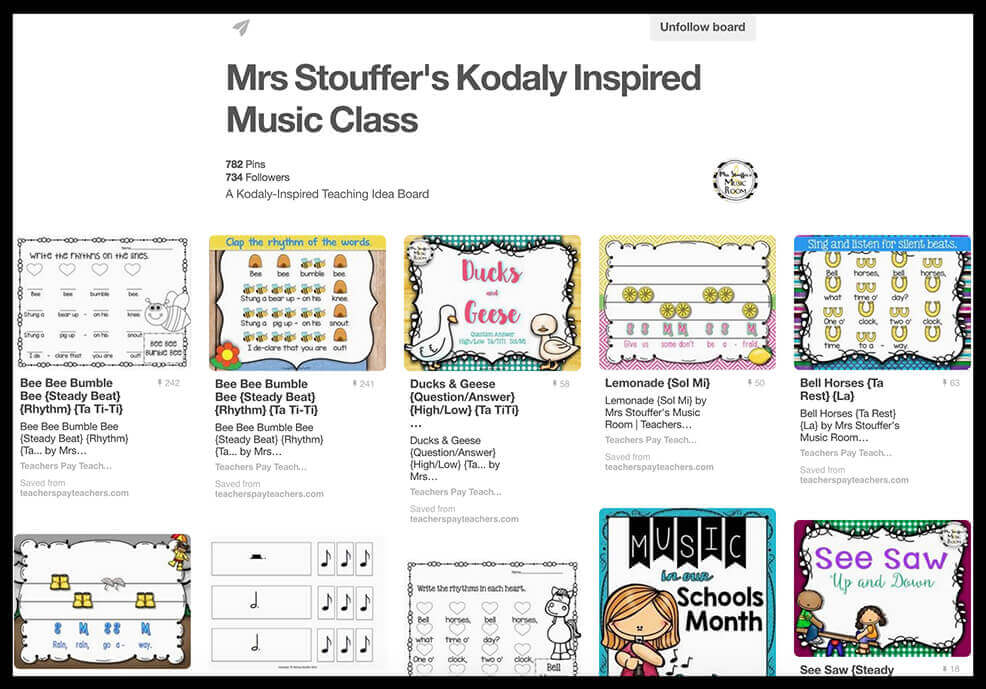 Melissa Stouffer has a great board for those of us teaching with the Kodály method! If you're looking for some resources for your next lesson, hop on this board and take a look at her TpT products!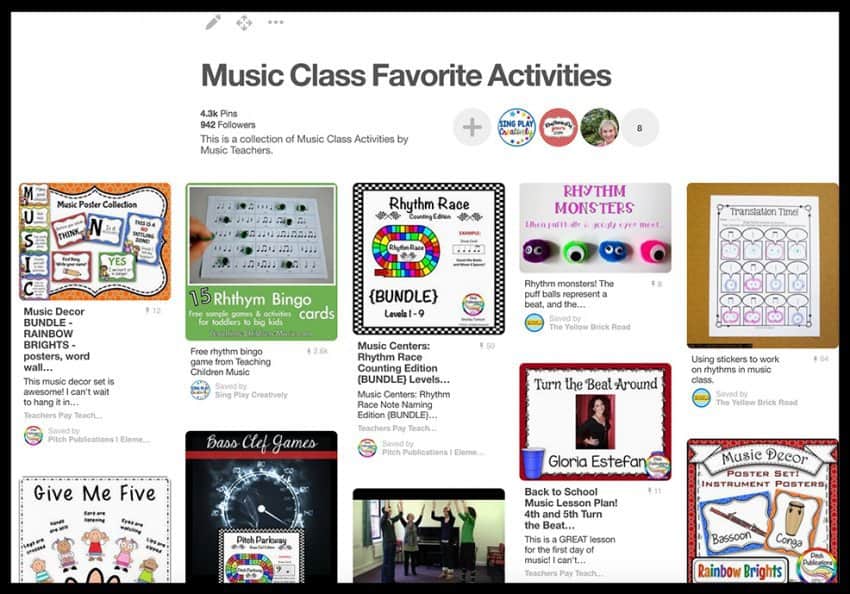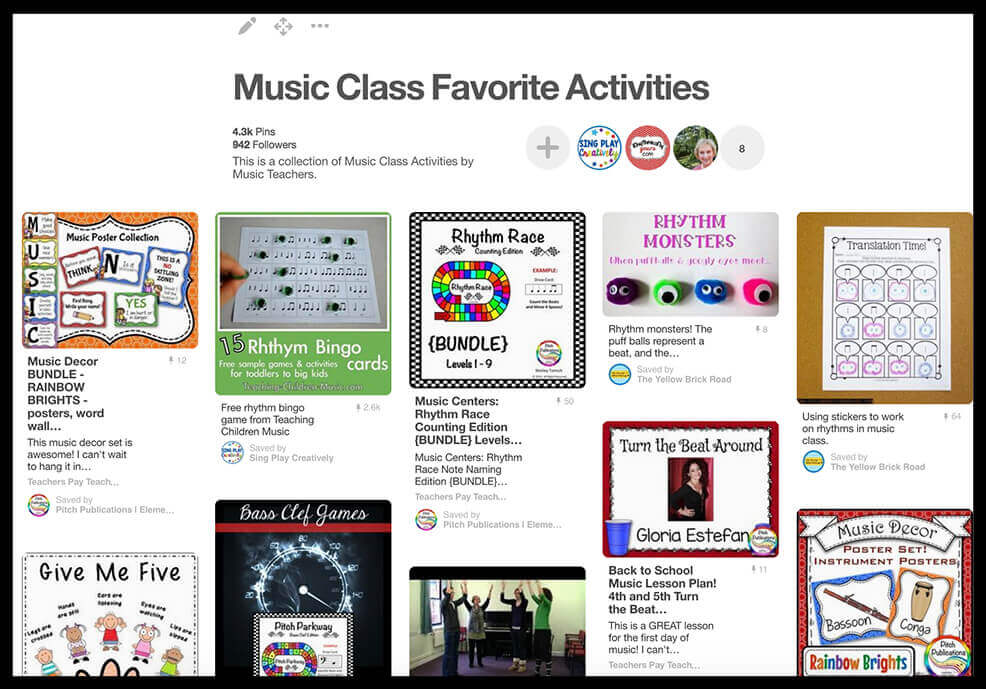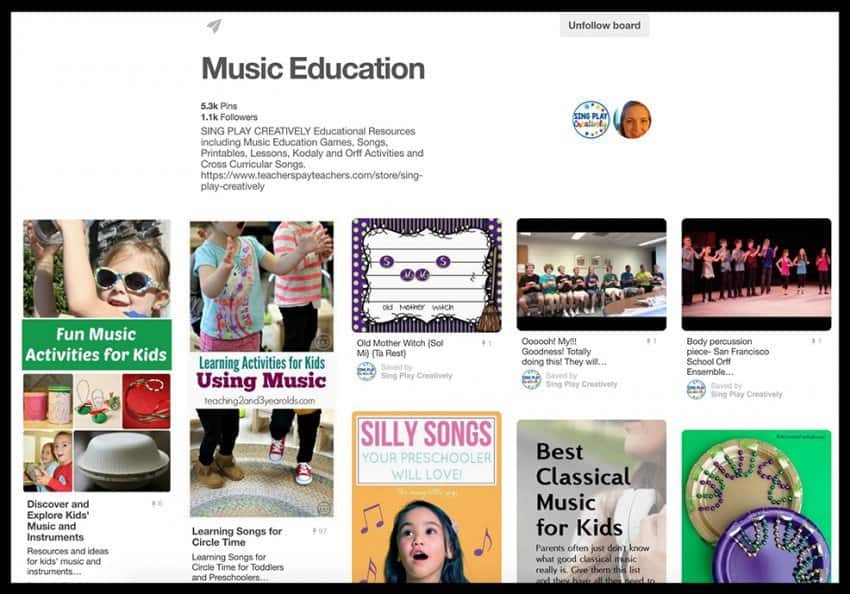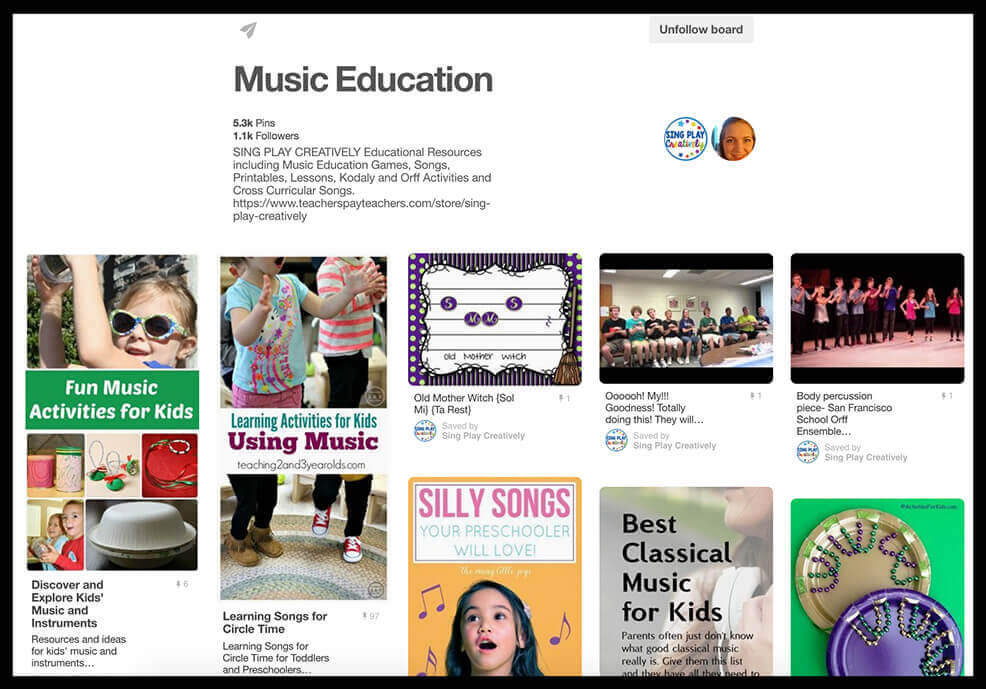 Are you looking for Orff resources? Maybe some Dalcroze resources? Sing Play Creatively has created a board that has it all!!
I hope you'll take the time to follow these boards and my fellow TpT Music Crew pinners!
Rhythmically Yours,
Kelly Parrish