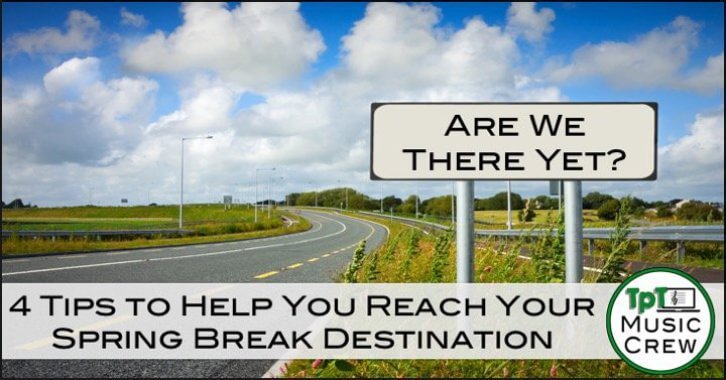 Are we there yet?   Does it seem like the road from Christmas to Spring Break is never ending?  Both students and teachers are in need of a vacation.  Look ahead for some tips and activities to keep your students happy and engaged until Spring Break arrives.
Tip #1…Centers!
Assess students' skills and let them practice while having fun.  Use iPads for a  technology center.  There are a plethora of music ed related apps for the iPad that will benefit the elementary student.   If you don't have iPads, how about Chrome books?  Students can play music games on Quaver, MusicTechTeacher,  or create raps on Incredibox.  Do you have a few old keyboards stashed in your closet?   Bring them out and make a keyboard center for student exploration with keys and the sound bank.   How about Mystery song on barred instruments?  I've used easy familiar tunes minus the words/title and allowed the students to work out the rhythms and identify the notes on their own.  The older kids really get into it, and it improves their playing and sight reading skills too.
Tip #2…Don't sit still, keep 'em moving!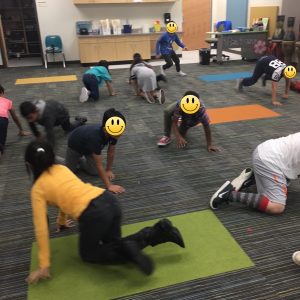 Dance the class away with lots of movement.  Review folk dances already learned, or try something new.  Just Dance and Go Noodle have many great dancing videos where the kids can follow (and you can take a little break!)   Older students can divided into small groups and choreograph a pop song, then show the class.  I usually do this at Halloween time with Thriller, but any catchy song will provide a great foundation for students to be creative.  If dancing is not quite your thing, try using songs with a lot of movement.  If you have fun with it, they will too!
Tip #3…Play Games!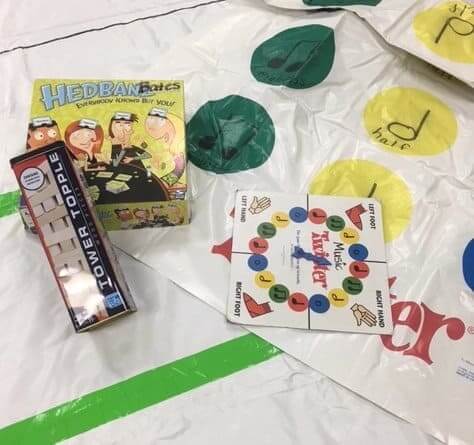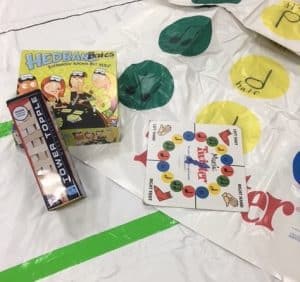 Game day is popular on Fun Fridays in Music.  Large group games such as "musical circle" (similar to musical chairs, but without chairs), "drum game" (walk and freeze), and relay races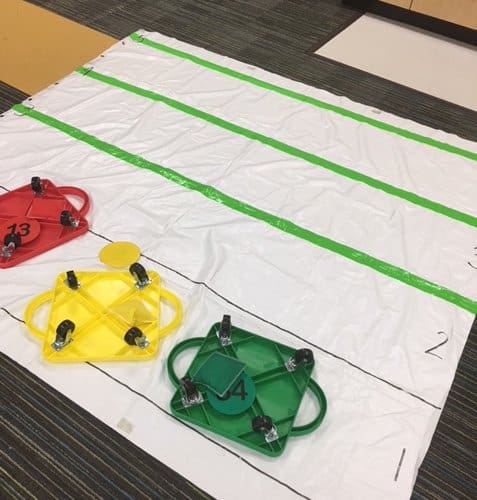 on scooters are frequently requested.   For small groups, commercial games such as  Twister, Headbands, Candy Land,  Jenga, etc. are fun and educational when music concepts are added.
Tip #4….Go outside!
Move your activities outside when the weather is nice.  Play music basketball and earn extra points for answering a music question after making a basket.  Soccer can work the same way.  Take your singing circle games to the sidewalk or grass.  Kids think having music class outside is the Best.Thing.Ever!
I hope you can find something helpful from the tips given.  My Spring Break begins on March 13th, so you can bet I'm implementing some of these activities in classes this week.  Not only do I need to keep the students happy, but also, I have to maintain my sanity!  Happy Spring!
Musically,
Stacie Bates
SaveSave
SaveSaveSaveSave