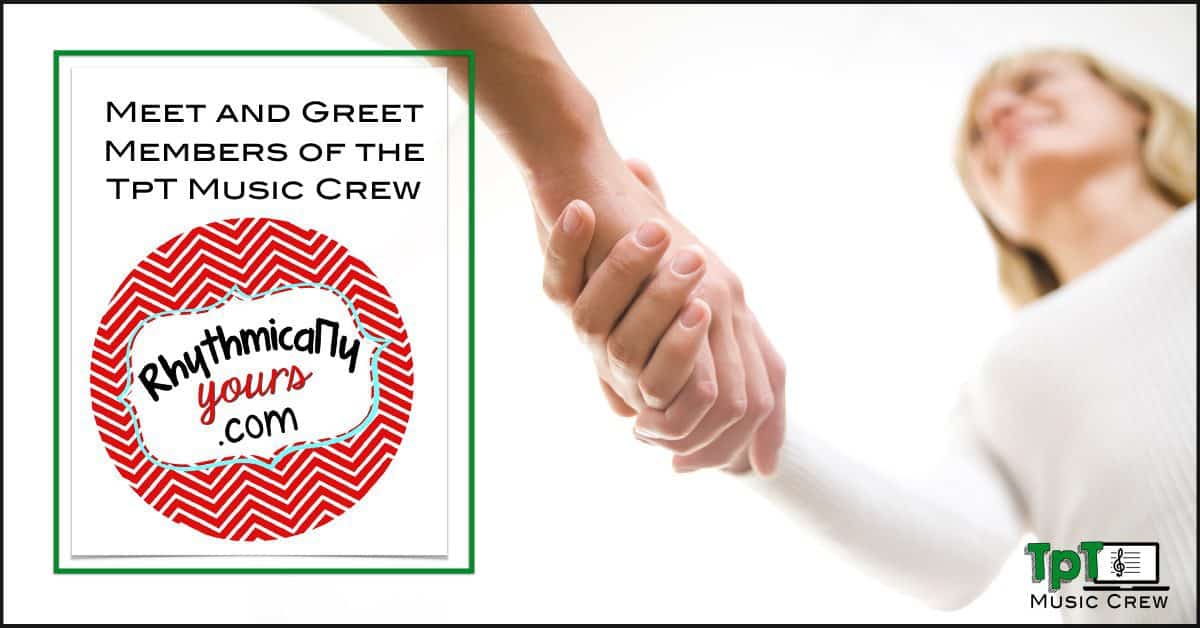 What I Have Taught:
K-5 general music, in a public school
Where I am From and Where I Have Taught:
I'm originally from the very southern tip of Texas (the Rio Grande Valley), but I moved to the Dallas-Fort Worth area after college. I started out teaching K-2 in a growing suburban school and eventually expanded to teaching K-3 and then moved to a brand new school to teach K-5.
Favorite Teaching Memory:
One of my favorite teaching memories is from a few years ago! For me, fifth grade has always been a challenge, as they are the oldest in the school and sometimes easily distracted by the thought of middle school being just around the corner. As technology just started to become readily available to me and my students, I decided to implement some BYOD (Bring Your Own Device) lessons into my curriculum to encourage more participation. The kids loved the activities that we did in class, such as contributing new folk song verses using Padlet, answering questions via Answer Garden, error detection using Kahoot! and much more.
When it came time for a lesson on theme and variations, I had no idea that the kids would surprise me by using technology to reach me from outside the classroom. For the lesson, we reviewed Twinkle, Twinkle Little Star and compared it with Mozart's Ah Vous! Dirai-je Maman. We talked about the definition of "theme" and "variation" and discussed different ways that Mozart varied his theme. We then learned the basic melody on the xylophones and talked about ways of playing our own variations. They excelled at this in class and I got so many clever and fun variations!
As I sat down one morning at my computer to begin the day, I opened up my email and had the sweetest message I could ever get. One of my fifth grade students had emailed me a video of himself, playing the piano at his house, playing yet another variation that he had made up. At the end of the video, he had a huge smile on his face! It made my day to see that one my students took what he learned home with him and documented it for me. He used technology to connect back to me and the classroom in a simple, but unexpected way.
Of course, now that technology such as EdModo and Google Classroom are so popular, this type of story is very common. Many teachers rely on online sites for kids to turn in their recorder tests or singing auditions, etc. I'm grateful we have these types of connections with our students!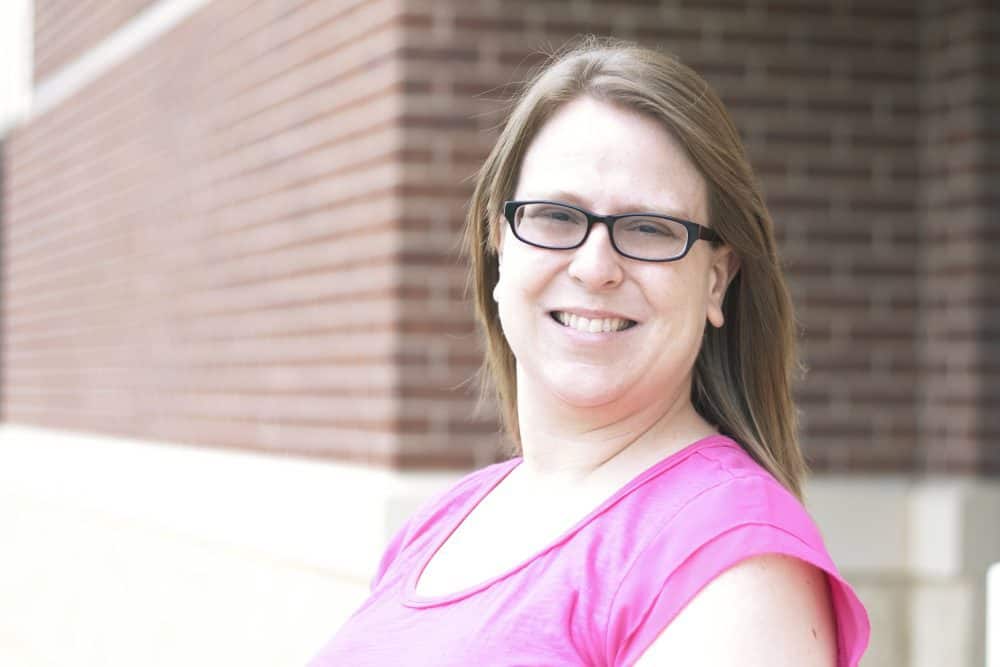 Quick, Fun Facts About Me:
My son and I have a pet bearded dragon named Waffle.
I love crafting and sewing.
I make really great gluten-free chocolate chip cookies!
I am currently obsessed with the musical "Hamilton"
Why I Love TpT:
I love that TpT gives me the ability to share my ideas with others and vice versa! There is such a great amount of amazing resources out there, written by such talented teachers, and I'm thankful that they are all gathered in one place.
Music Teacher Quick Tip:
One of my favorite technology sites is Smore.com! It's an online newsletter builder and it's a wonderful way to keep in contact with your students and parents. It's easy to use and customize, easy to send and best of all, the basic service is free! I have used these digital newsletters to keep parents informed of what their kids have been doing in class and to keep them updated on performances and important dates on the calendar.
Two products you may not have seen in my store:
It's been nearly a year since I opened my TpT store and I've had so much fun creating resources for my store! Here are a couple products I think you should know about!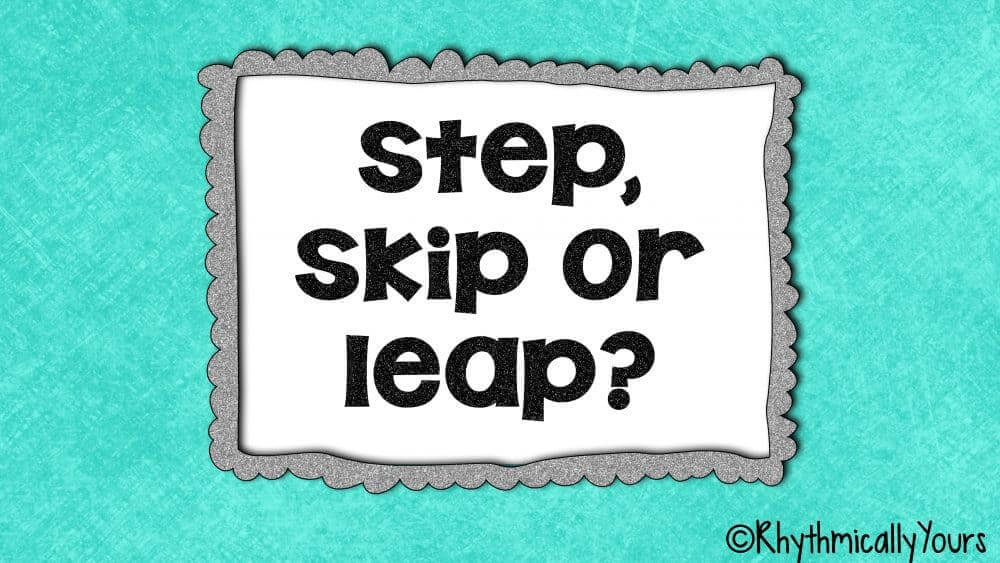 This game is called Step, Skip or Leap?. I love creating interactive resources that get the kids excited to participate and come to the board for a turn!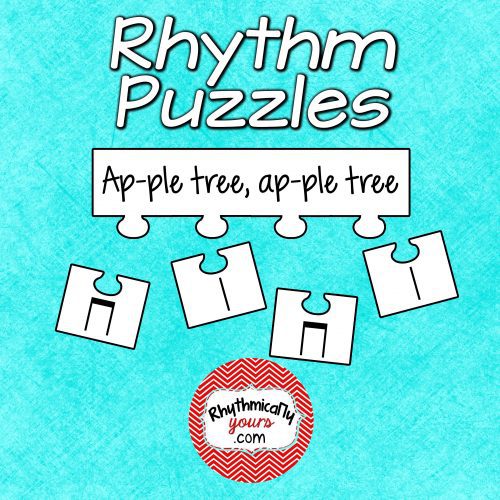 Kids love puzzles! This printable is a great hands-on activity to reinforce basic rhythms to common folk songs. It's called Rhythm Puzzles.
Thanks so much for reading! I'm thrilled to be a part of the crew and to get a chance to get to know you better! Check back over the next few days for another blog entry from me and more Meet the Crew!
If you want to know more about me, visit my website! 🙂
Rhythmically Yours,
Kelly Parrish
RY

[et_social_follow icon_style="slide" icon_shape="rectangle" icons_location="top" col_number="4″ outer_color="dark"]