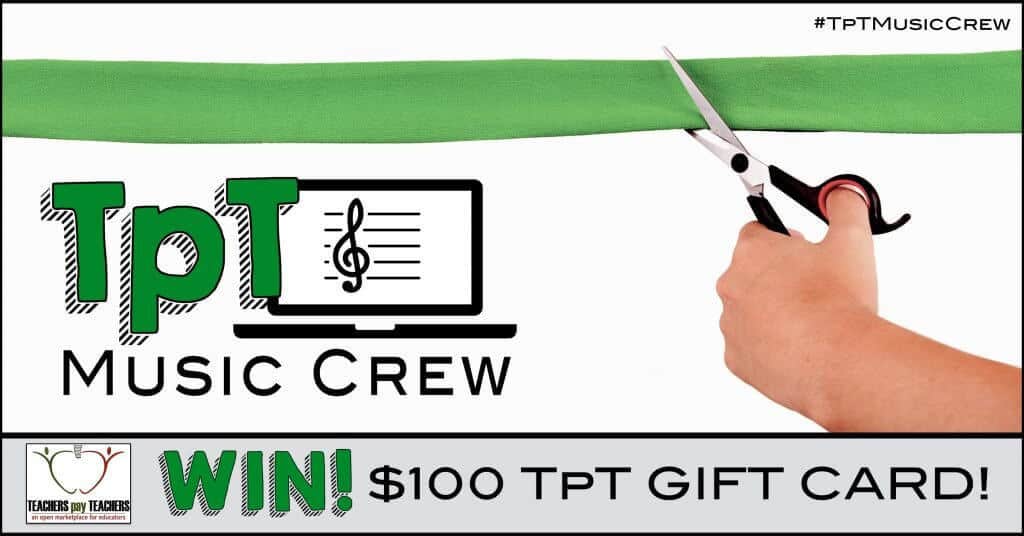 Welcome to the TpT Music Crew blog!
We are a group of teacher-authors from Teachers Pay Teachers. Between us, we have almost 300 years of experience and over 2,500 resources ready for you to use today!


Time saving solutions for busy music teachers.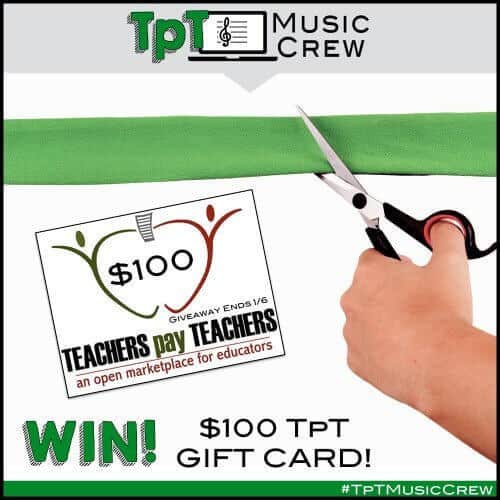 Let's start 2017 with a bang!
We thought we would celebrate the grand opening of the TpT Music Crew by offering a HUGE giveaway! You can win a $100 TpT Giftcard! Imagine the time savings when you get $100 worth of new resources for your classroom! Let's start the year off right?
What are you waiting for? 🙂 Enter below!
a Rafflecopter giveaway