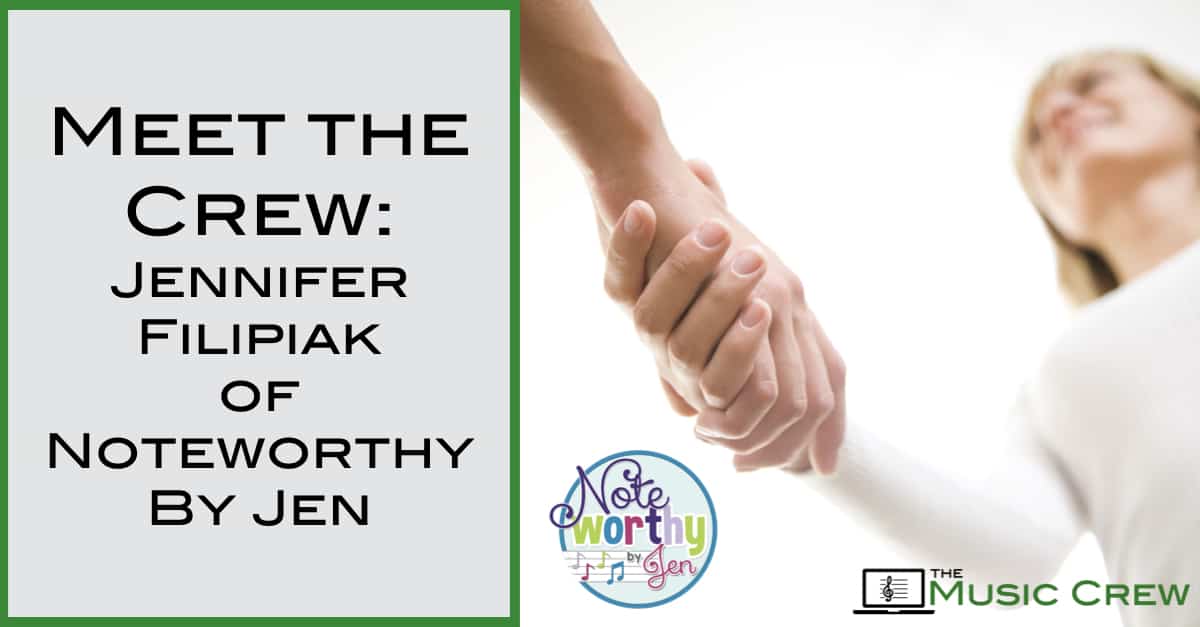 Name: Jennifer Filipiak (Think "flippy yak." Can you see why I didn't name it Mrs. Filipiak's music room?)
Store Name: Noteworthy By Jen
What I Have Taught: I have taught K-5 general music and 6-12 choir!  I also have taught introductory violin to elementary students.  I have training in Orff, Kodály, Music Learning Theory, and Education Through Music.
Where I Have Taught: In the Lansing, Michigan area.
Favorite Teaching Memory: I have SO many favorites that it's hard to choose. Hmmmm. . . . My favorite moment of teaching is that time every year when a few students have "aha" moments with their voices and suddenly realize they can match pitch while singing. It gets me every time!  I also LOVE seeing my students be successful on stage in musicals and hearing them play Orff pieces that click together–teamwork at its best!
Fun Fact About Me: I am married with 3 beautiful, young girls. I love a good murder mystery, and in my spare time I like to jog or quilt!  I am a die hard for anything that includes a mixture of chocolate and peanut butter–yum!  I love the beauty of sunrises, sunsets, and anything sparkly or purple.  I'm also a professional development addict.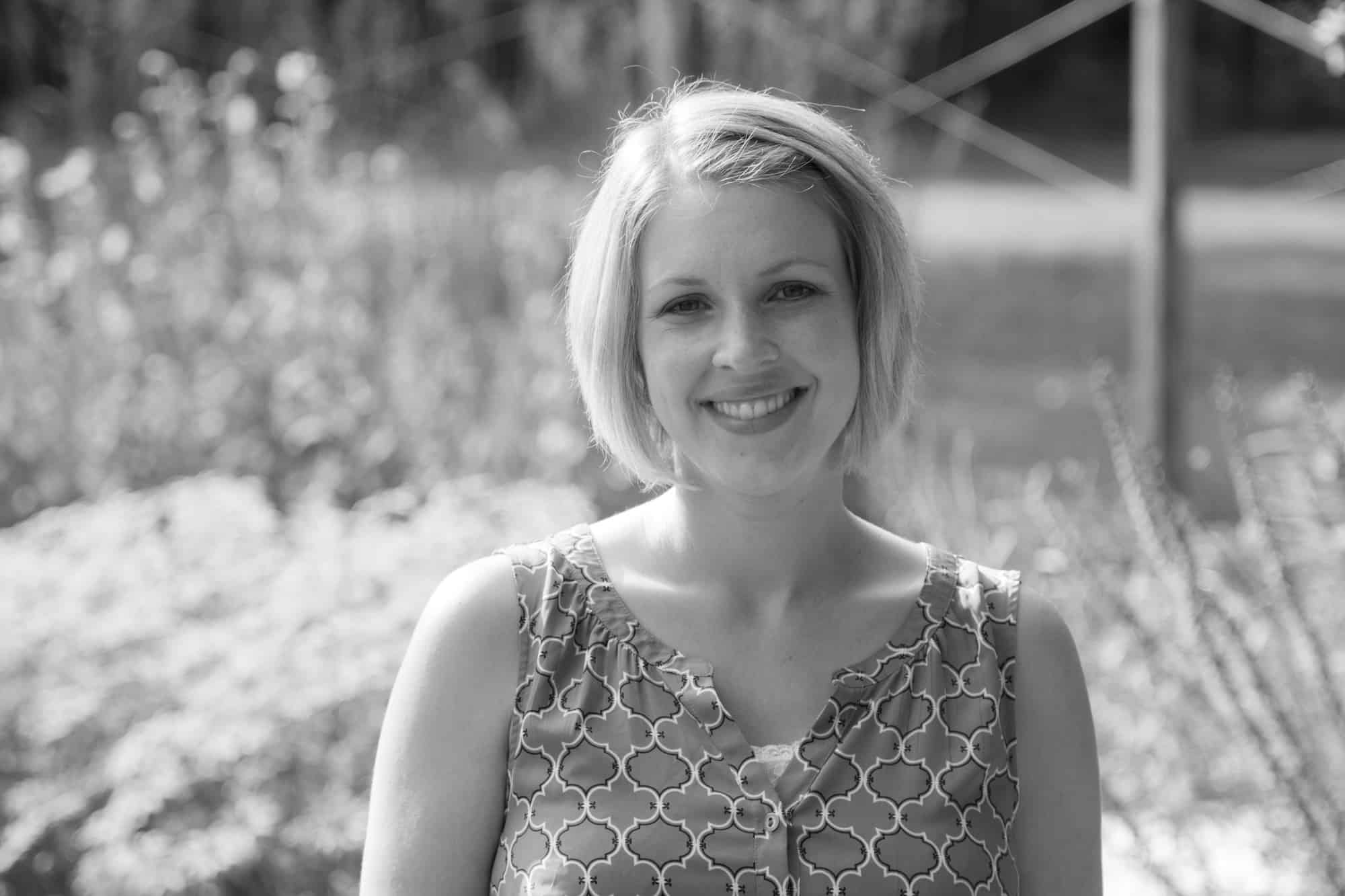 Why I Love TpT: I love TpT because it is the best resource around for music teachers! TpT has opened the floodgates for teachers to share the creativity they have been using in their classroom for years. I also love that by purchasing a resource on TpT, I'm helping another teacher pay for his/her coffee that day–who doesn't like that? TpT is a creative outlet for me and it has pushed me to create things I never thought I could do!  To think it all started with one bingo game I couldn't find . . .
Catch you next time I have something noteworthy!  Jen