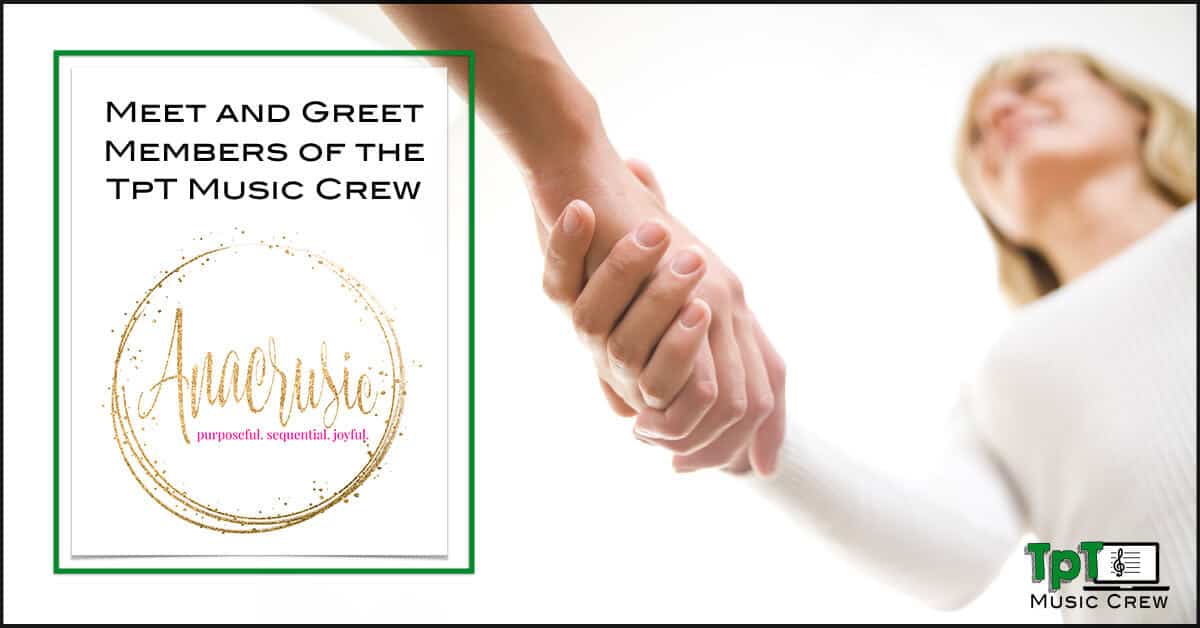 What I Have Taught:
Early Childhood Music (babies through preschool), Elementary General Music (K-5), Children's Chorus (elementary age), undergraduate music methods, Kodály levels courses.
Where I am From and Where I Have Taught:
I am originally from Michigan, and completed my undergrad at the University of Michigan–Go Blue!! After graduating, I moved to Dallas, TX where I went to graduate school and started my teaching career. I taught children's choir and went to grad school while we were living outside of Indianapolis. We only lived there for a hot minute (ok, one year!) before moving to Eastern Washington where we live now.
Favorite Teaching Memory:
I had a sweet sweet Kindergartener who could not get up into her head voice, no matter how much she tried. We spent all year doing different vocal explorations, using the whisper phone (PVC pipe help up to her ear like a telephone), and all the echo singing you could imagine! Finally I realized she just needed a little bit more time. She came back the next year as a First Grader and the very first day sang "Hello, Ms. Mileski" with the most beautiful, light, singing voice on so-mi. I about cried on the spot. I gave her a huge hug and she was one of my most confident singers from then on out. It taught me that sometimes our kiddos just need a little bit of extra time to let things sink in and develop!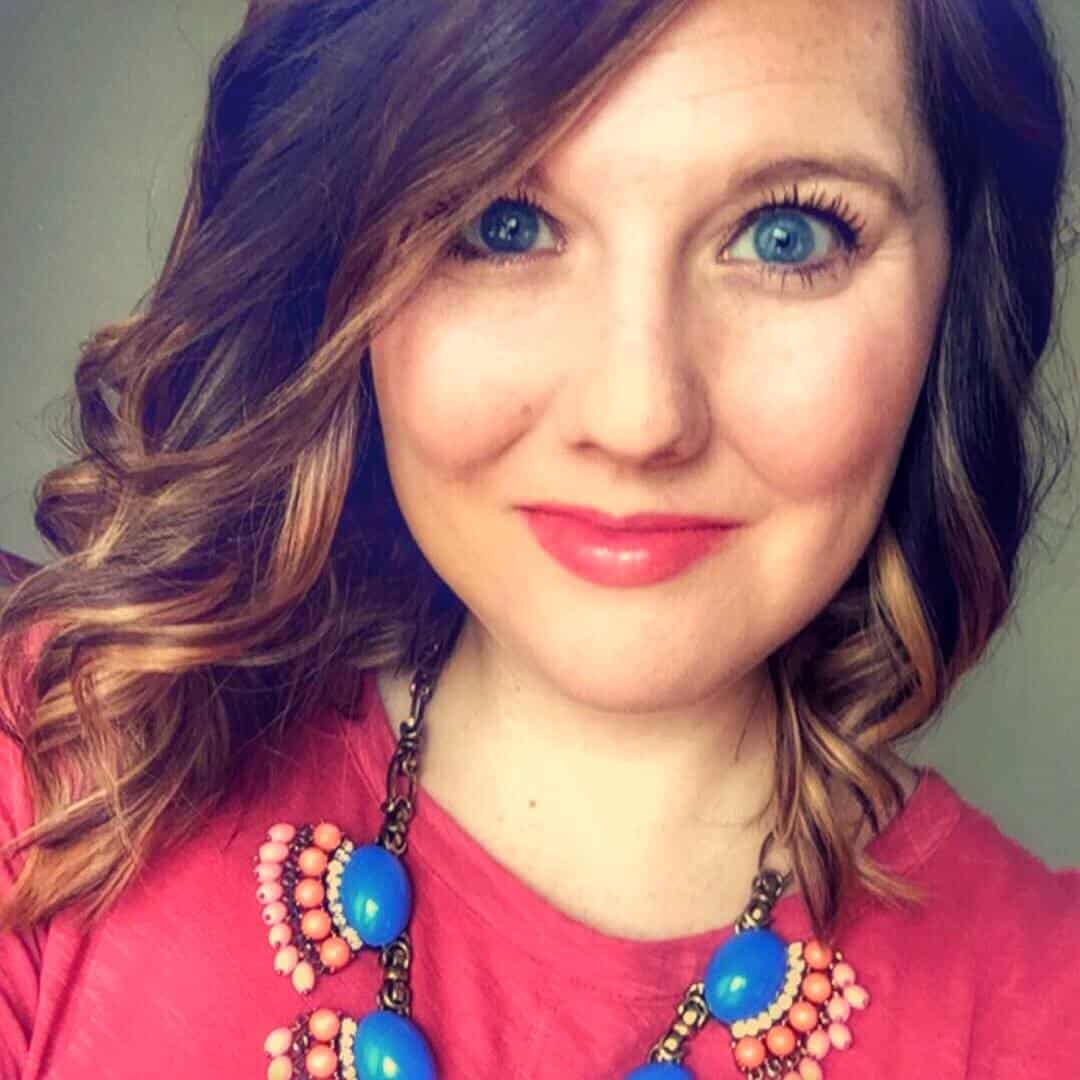 Quick, Fun Facts About Me:
I secretly wish I was a musical theater actor. (It's not a secret anymore!) There are videos of me when I was little, dancing around in a leotard singing "Broadway Baby." I'm a lover of Starbucks, photography, all things Disney, gossip magazines, and podcasts. Every once in a while I might run a really, slow half marathon!
Why I Love TpT:
Confession: I didn't know about TpT until about three years ago! When I discovered all of these educators sharing ideas & resources, I was totally blown away. Granted, most high quality resources are an investment, but I love that I can find materials by educators who have actually used them with children in their own classrooms! The other great part of TpT is the amazing community it provides for all educators. Take our music crew, for example: we are a group of friends working together to make life easier for all of our colleagues. We even have a Facebook group where we share ideas and collaborate with friends not in the crew! Click here to check it out. 🙂
Music Teacher Quick Tip:
This might be a bit of an unconventional tip, but my focus this year is on getting to the root of why I became an elementary music teacher. A lot of the hustle and bustle in our profession can bog us down, but I focus on three words: purposeful, sequential, joyful. If you want to read more about how I focus on these three things to keep things centered, you can check out this blog post.
Two products you may not have seen in my store:
I started Anacrusic to help provide a framework for teachers to use in creating a spiral curriculum for their students, regardless of their pedagogical approach.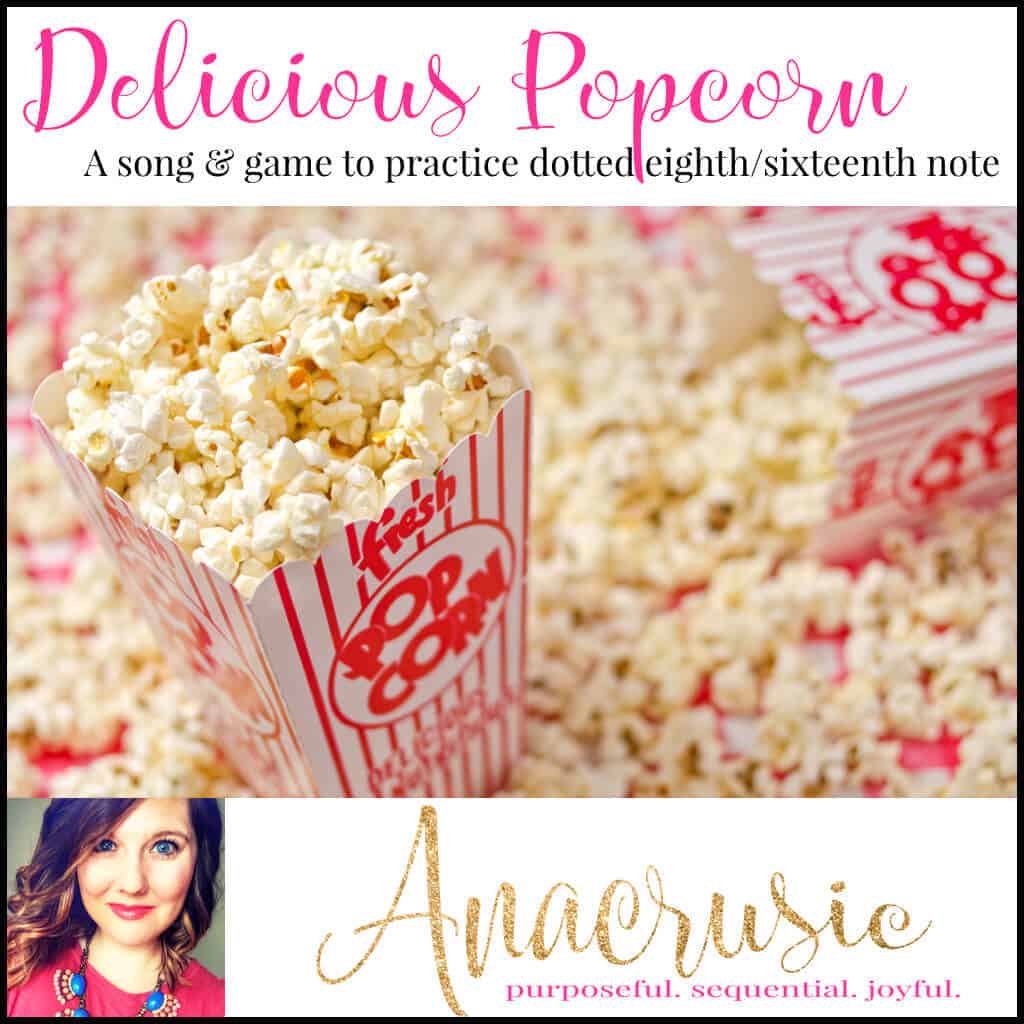 My fourth graders absolutely love this original song and game for discovering dotted eighth/sixteenth note. Delicious Popcorn is a fun relay rhythm game, complete with song notation and a presentation lesson!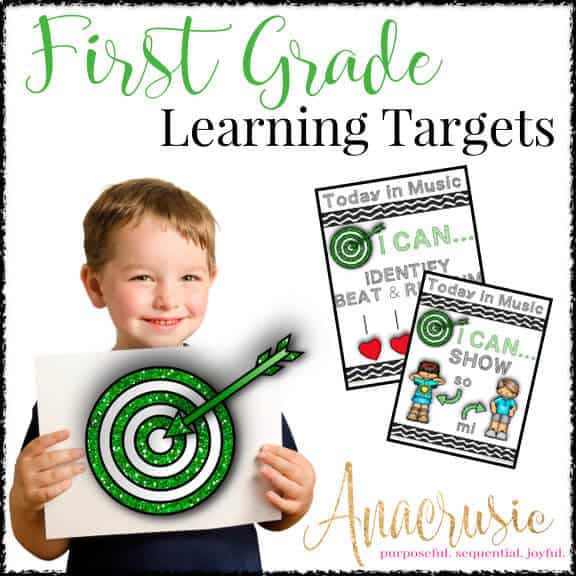 [et_social_follow icon_style="slide" icon_shape="rectangle" icons_location="top" col_number="4" outer_color="dark"]