I have to admit it: this Winter has been kind of underwhelming so far in Maryland. No major snow accumulation to speak of! However, with frigid temperatures, kids have been spending more and more time indoors. That means less time moving and more time cooped up in small spaces. I think it's so important to add more movement into my lessons during the colder months, since little bodies need to move.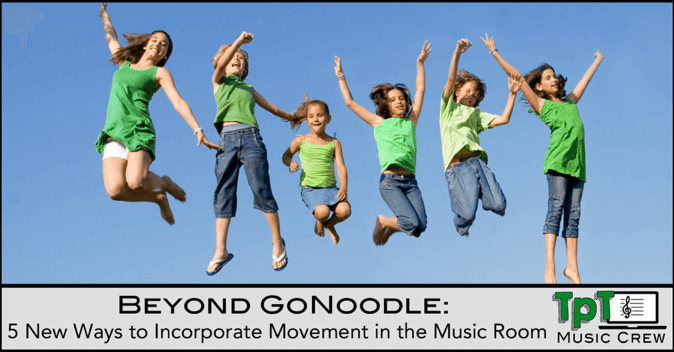 By now I'm sure you've heard about the music and movement website, GoNoodle. In my schools, at least, classroom teachers use it for "Move, Move, Move" and indoor recess every day! This means that if I want to keep my students engaged and interested in movement in the music room, I need to make sure I am doing something different.
Here are some movement ideas that you can easily insert into your existing lesson plans to get kids up and moving. Many of these ideas will also have links to free TpT product downloads, so please enjoy!