What I Have Taught:
Most of my experience comes from being an independent teacher, teaching early childhood music and piano lessons privately. Years ago I had the chance to teach kindergarten music in the classroom and while I enjoyed it, I much prefer to be an independent music teacher teaching all ages and levels.
Where I am From and Where I Have Taught:
I grew up most of my life in Arizona. I have taught in both Utah and Arizona.
Favorite Teaching Memory:
It's hard for me to narrow down to a particular teaching memory. But my favorite memories are simply those that either make me laugh or touch my heart in some way. I love seeing students enjoy the learning process. And I love providing many group experiences where they are creating lasting friendships.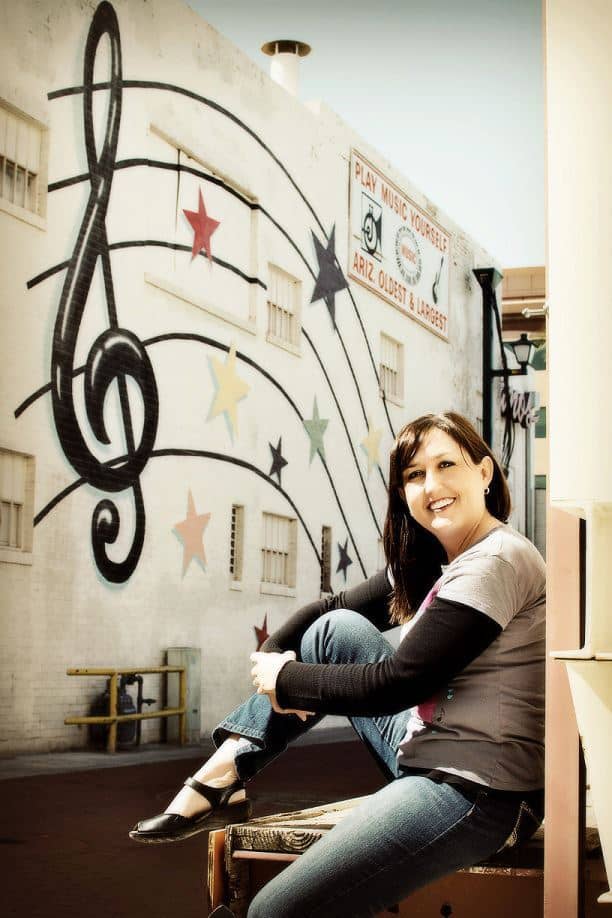 Quick, Fun Facts About Me:
I like to dance in the grocery aisles. Matter of fact, I have a hard time not moving/dancing when I hear good music no matter where I am. It's a little embarrassing to my husband (and kids) but they are used to it by now.

I love anything chocolate!

I love roller coasters and zip-lining.
Why I Love TpT:
I love how TpT reaches so many teachers around the world with so many different needs. Chances are if you are looking for something to help you with your students you will find it! I love creating and always love hearing from teachers who use my resources.
Music Teacher Quick Tip:
I like to reconcile my students lessons with me each week, emailing each parent a little summary of how lessons went. To make this a smooth and quick process I simply type out notes on my iPad as lessons are wrapping up. At the end of my teaching schedule, I copy/paste my summaries and send them off in an email. This helps me remember what we did and keeps the parents updated in how lessons are going.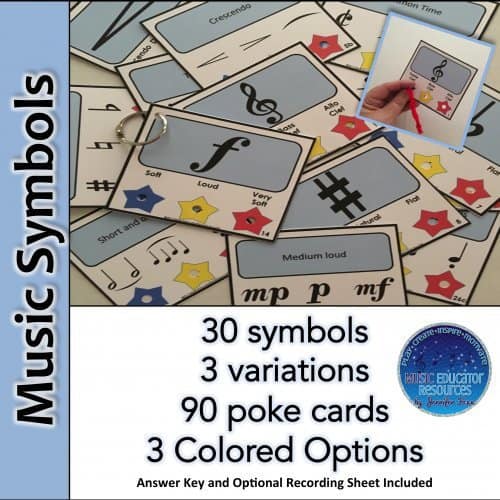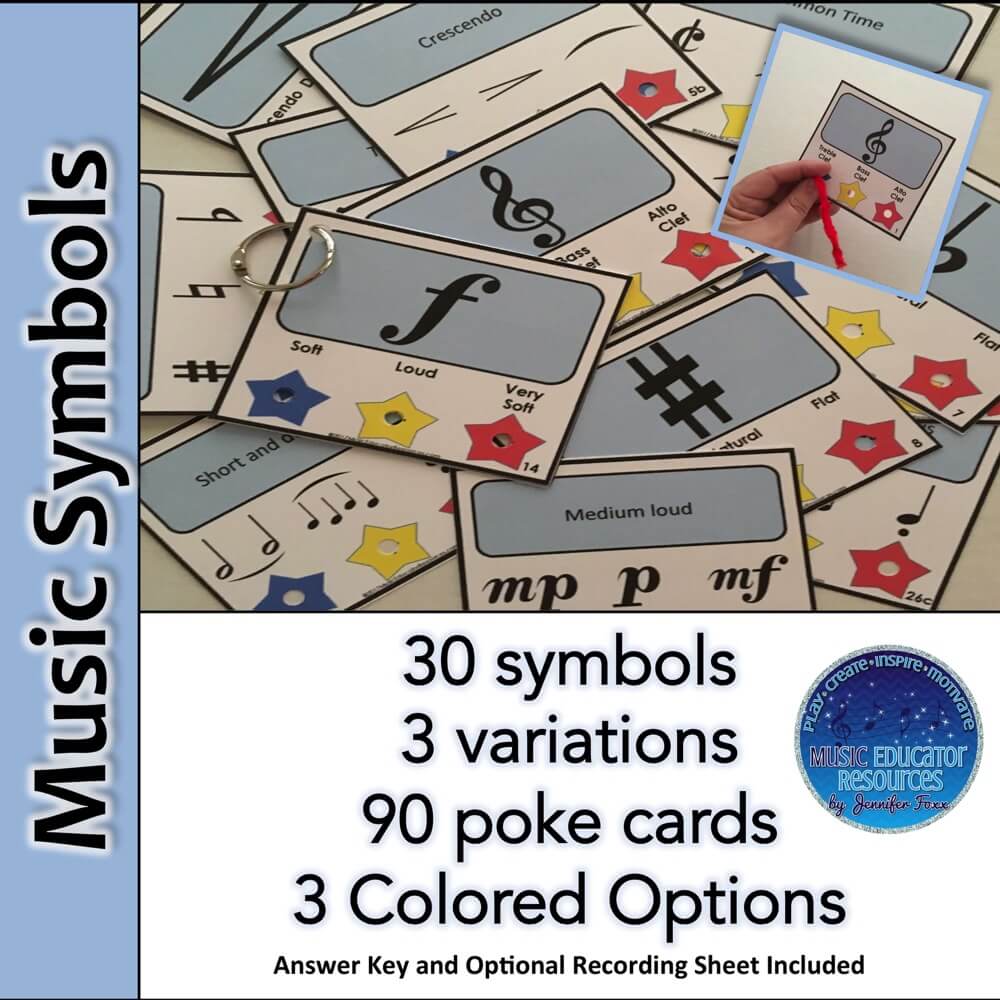 Music Symbol Poke Cards are a great way for students to assess themselves and encourage independent earning when reviewing musical concepts. Have a big group of students? Divide into stations!
Students simply "poke" in the correct answer and look on the back to see if they were correct. An answer key and optional recording sheet is included.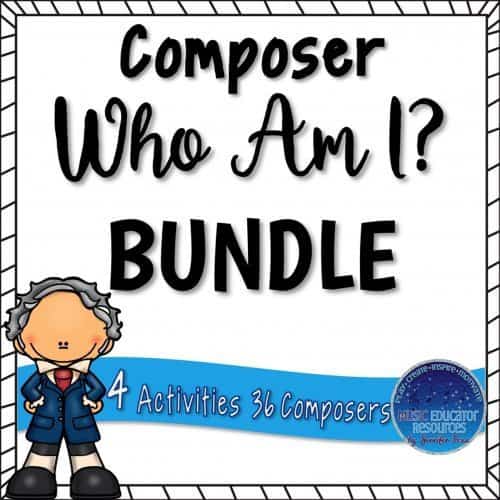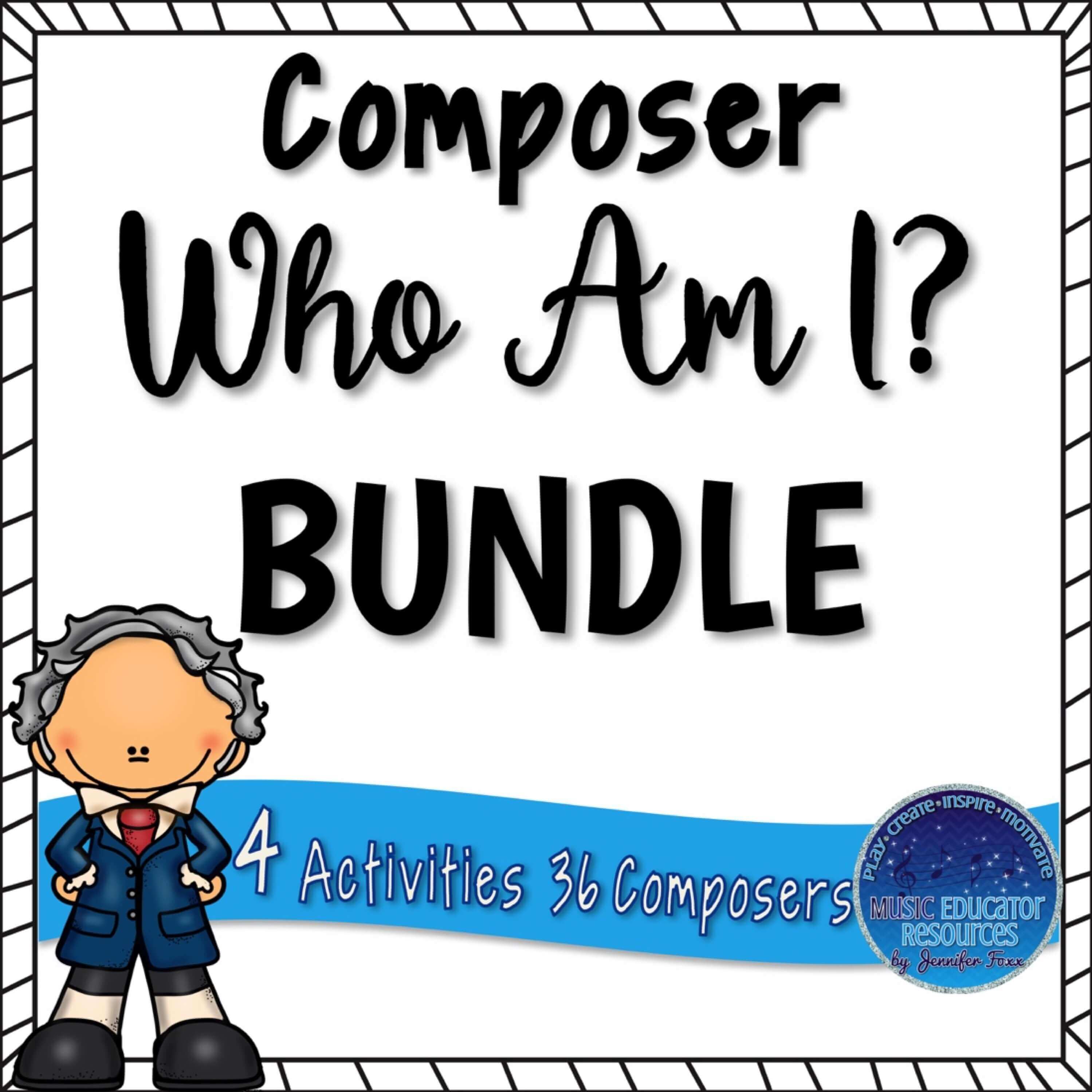 This bundle gives the perfect opportunity for students to review facts about 36 composers without it feeling like repetition. How well do they really know the composers? Start out with the trivia game, then move over the board game. Think they have it? Try out the matching game and then enjoy a coloring page. Plus you SAVE when you purchase the bundle!

[et_social_follow icon_style="slide" icon_shape="rectangle" icons_location="top" col_number="4" outer_color="dark"]