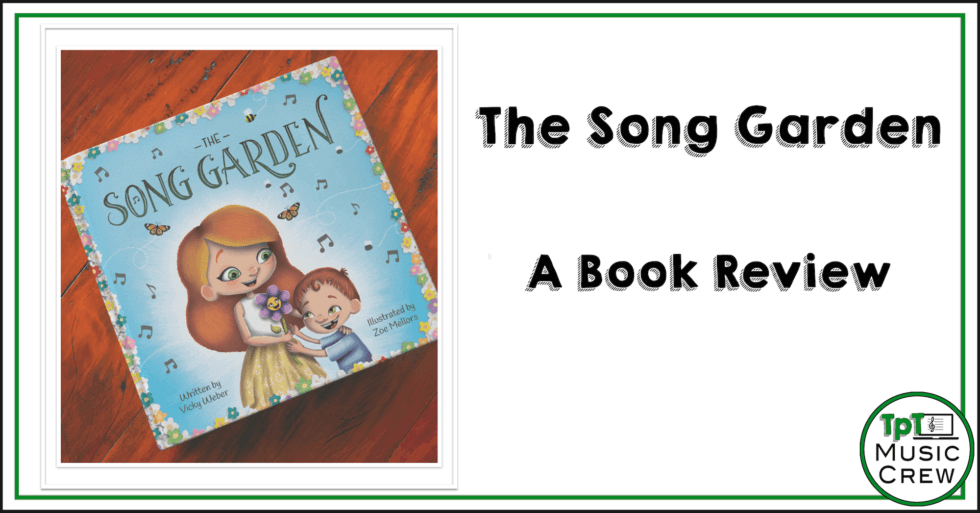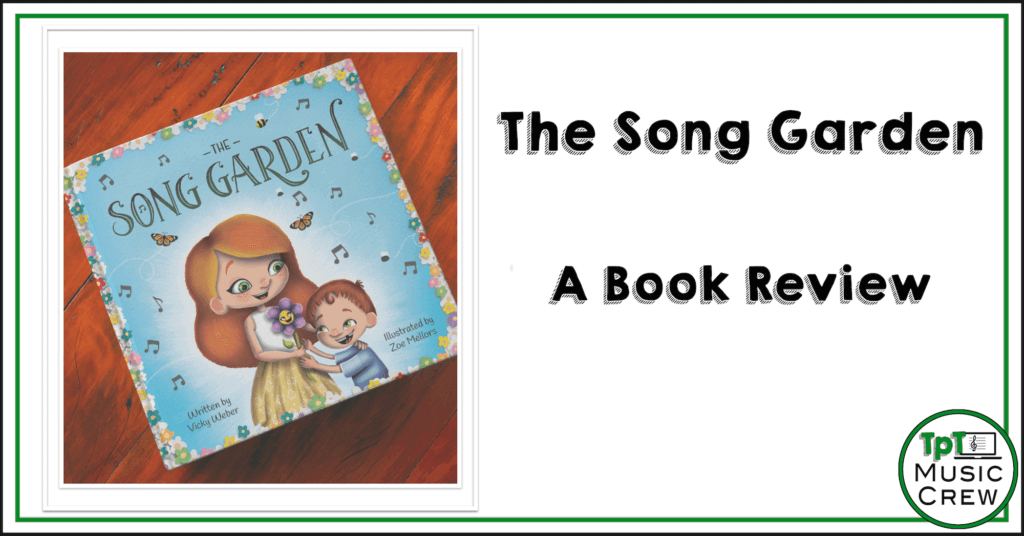 Using literature in the elementary music classroom is a favorite of teachers and the books that have been coming out in the last number of years are some of the most exciting we have had for music education.
If you haven't stumbled into Vicky Weber yet, she's a music teacher that's written a number of books for the music class including Lazlo Learns Recorder and Rhythm Rescue. The book I'm reviewing today is one of her latest, The Song Garden.
Synopsis
In a magical place with singing flowers, a young musician is intimated the first time she sets out to compose music by herself. Facing a case of composer's block, she watches her friends and neighbors compose their own flower songs. When mom has words of wisdom she realizes that it doesn't matter what she puts down in the garden because in composing there are no wrong answers.
Musical Concepts
To start out, the musical concepts in this book are done well. It deals with themes of composing, lines and spaces, and self-confidence. The illustrations by Zoe Mellors are lovely and clean with correctly drawn musical notation. All the children in this book have plant names which is also a nice tie in to the theme. Even better is that there is a diverse group of characters represented in the illustrations including racial and differently abled characters as well as a variety of ages.

This book would be a wonderful way to start a composition unit or lesson. The Song Garden will remind kids that the best part of music creation is creativity and that there are no right or wrong answers. The book also has some pages at the end for use in the classroom to let students create their own song garden.
Purchase The Song Garden:
Amazon US
Universal Amazon Link
Barnes and Noble (Hardcover)
Barnes and Noble (Paperback)

Interested in finding more literature for the music classroom? Check out The Ultimate Music Ed Book List with over 1400 books for music class compiled by my friend Melissa from Mrs. Stouffer's Music Room.