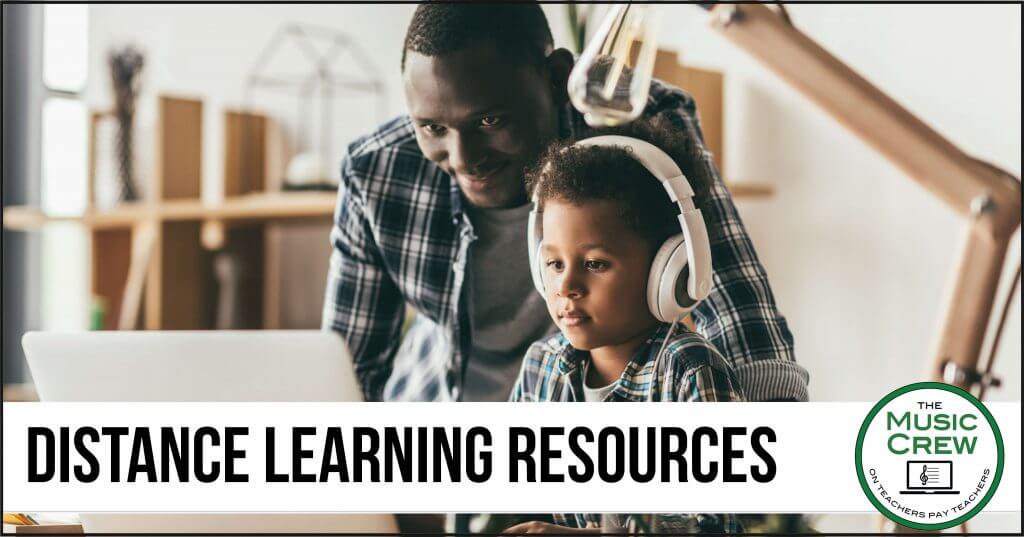 With many school systems closing due to Covid-19, teachers across the country are being asked to create digital classrooms on short notice. The Music Crew is here to help! Below is a list of resources that you can use right now for teaching remotely. Whether it be digital teaching tips or resources to add to your google classroom, we want to help! Everything listed below is free!
Help! How Do I Even Get Started?!
Michelle has also contributed to these blog posts about teaching online:
• Music Ed Mentor: 4 Tips for Moving Your Performance Ensemble Online
• The Music Educator Blog: I Signed Up for SmartMusic, Now What?
• A Care Package for Teachers Moving to Online Teaching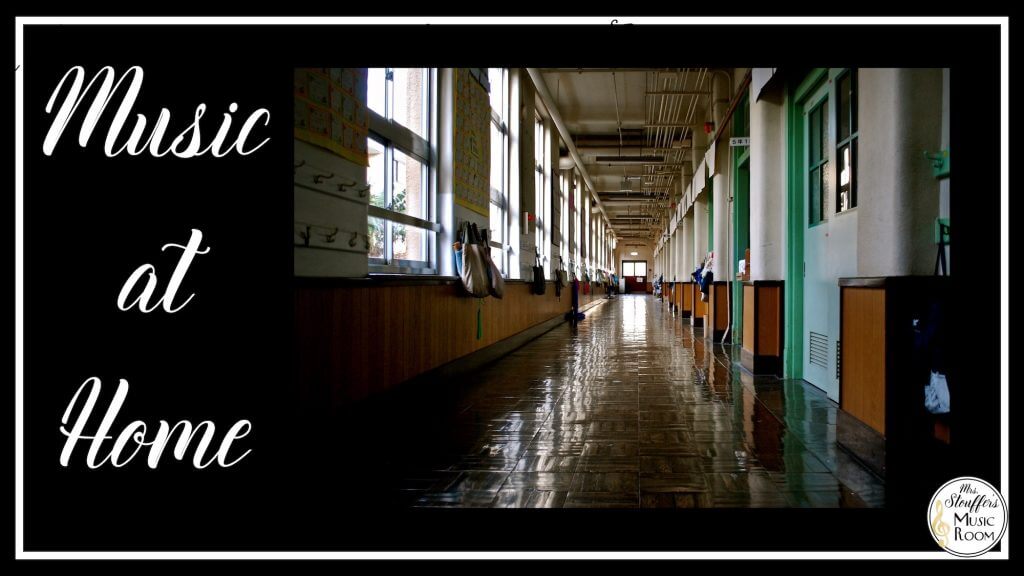 Melissa from Mrs. Stouffer's Music Room has compiled a massive list of online games, resources, activities, videos, and teacher tools in this blog post!
Preschool – 2nd Grade
3rd – 5th grades
Try these self-directed printables from Chrissy at Hutzel House of Music and another YouTube video from SillyOMusic about learning the lines and spaces!
SQUILT For Any Grade Level
Instrument Families
Chrissy knows you can't have too many puzzles and word searches, because there's always that early finisher who wants to do more!
Desktop Organizer
If you would like to see a curated list of FREE resources helpful for distance learning, click HERE or search this hashtag on TeachersPayTeahers: #musiccrewdistancelearning. 
Also, you are welcome to join our music teacher group on Facebook, The Music Crew Collaborative, if you have any questions!