With virtual teaching upon us, many teachers are having to create lesson plans and activities from scratch. If you have an observation coming up, instead of using a screenshot or grabbing something from an online search with a funky background or watermark, here are a few places where you can legally obtain high-quality clip art or photos to use for free.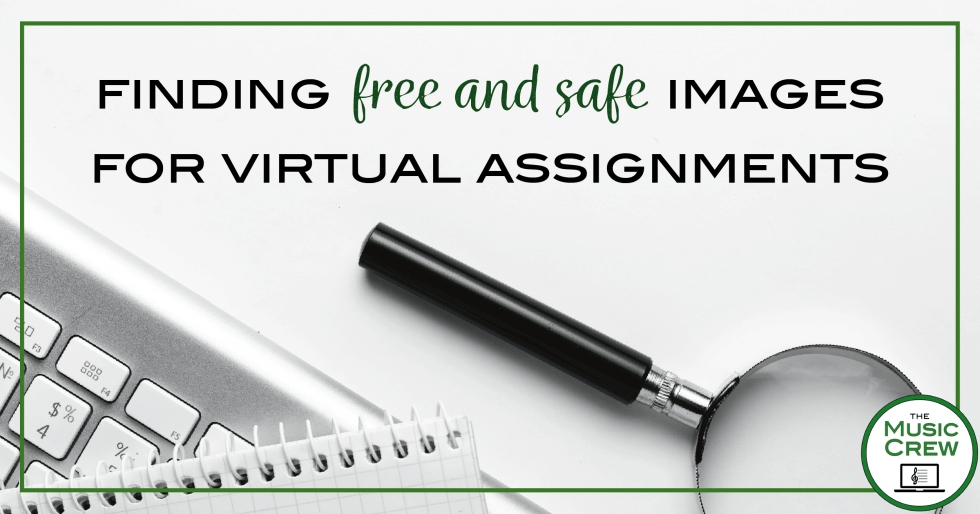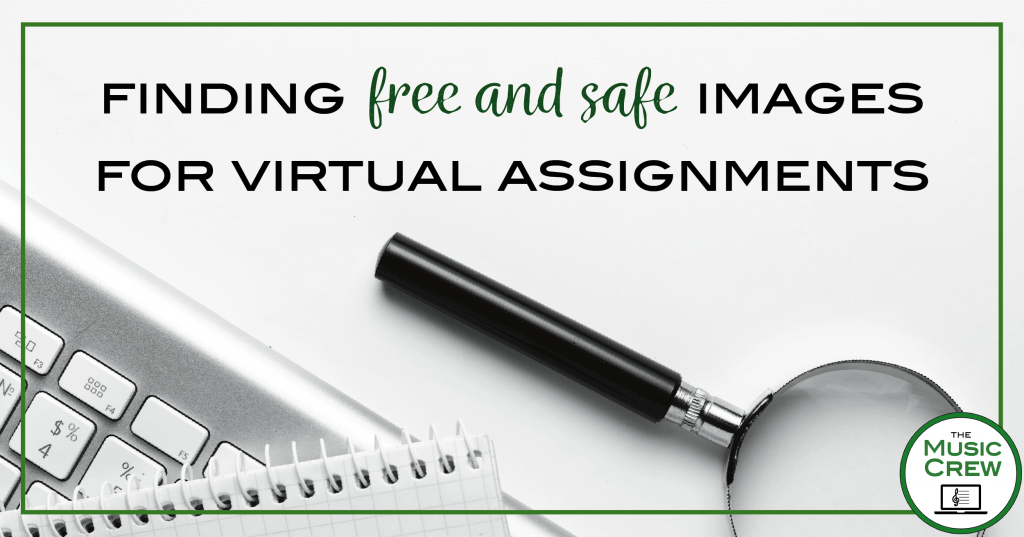 Commercial Use Reminders
If you are using the images for resources you plan to sell, using screenshots and Google downloads is against the law for the vast majority of images on the web. You also need to make sure, that even free images are not infringing on trademarks and copyrights. For example, you can find lots of pictures of Kermit the Frog on Pixabay, but our green friend has a registered trademark under Muppets Studio LLC. The same goes for anything that has protected branding, such as logos, wordmarks, and characters like Pete the Cat. As music teachers, many of us have heard tales of Disney suing schools for illegal use of their music or movies. This even applies to phrases. Check out this surprising list of trademarked phrases from the US Olympics and Paralympics. If you'd like to read a horrifying story of someone using an image from Google on their blog without permission, here's one featuring a $7,500 bell pepper. This is also a reminder that Bitmoji images are also not approved for commercial use. If you would like to check if something is trademarked, check with the company or search the US Patent and Trademark Office.
Pixabay
Pixabay has royalty-free clip art and photographs that you can use for free. If you wanted to show the creator of the image some gratitude, click on the green "coffee" button below their username and make a small donation.
WikiCommons
WikiCommons images are free, but some come with stipulations if using commercially. Be sure to check if the license is Public Domain (use it however you'd like), or if it has a Creative Commons Attribution (CC). If it's listed as CC, you must give the creator credit when using it. You can do this by clicking the "Use this file" icon at the top of the image's page.
Picryl
You can find some great historical images at Picryl. They are no known restrictions on most photos so you can use them any way you wish.
Unsplash
Unplash has a variety of photos. This site is a bit hit or miss for educational photos, but might be worth checking if you can't find what you're looking for.
TeachersPayTeachers
TeachersPayTeachers has a TON of free clip art available. If you are using the clip art for your own classroom, you don't have to worry about the Terms of Use as much. If you are using them commercially, you MUST read the terms of use to make sure you are not violating the artist's copyright. Most TpT clip artists require you to add a "credits" section where you include a link back to their shop. If you want to show some extra appreciation, leave a glowing review, as most free resources don't get many reviews.
That being said, the paid clip art on TpT is generally of higher quality, but there are plenty of freebies to peruse. To find clip art for free search something like "squirrel clip art." Then, go to the sidebar on the right and scroll down to "Prices" and check "Free." This will turn up more free graphics than if you were to search "free squirrel clip art."
Even More Sites
If these sources can't provide what you need, here's a list of 37 sites that also offer free images. Just remember to read the terms of use for each image in order to legally use them outside of your own personal classroom. There are varying licenses for each site/creator.