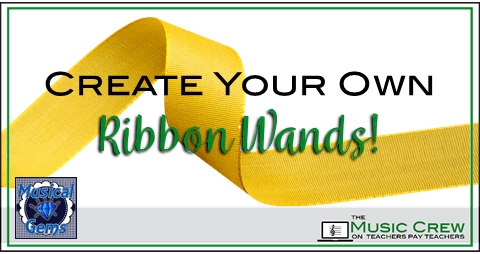 Many of you know of or have been to workshops given by the always fun and thought-provoking Dr. Artie Almeida. And no doubt you have used her listening ideas found in the book, "Parachutes and Ribbons and Scarves, Oh My!" Yeah, Me too! Fun times!
But have you priced some of those props lately??? (heart attack) 5 ribbon wands for 35 bux??? For me that would be an easy $175 plus shipping…. uh… no thanks.
So, I was cleaning out some drawers in my classroom and found a pile of recorder cleaning rods. I don't use them to 'clean' anything! I got to thinking hmmmm ribbon wand??? YES!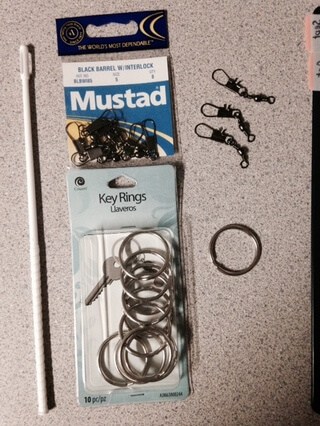 Here is what you need to make these yourself:
Recorder cleaning rods
Key rings ($1.94/pkg of 10) Walmart
Mustad fishing swivels with interlock ($ 1.16/pkg of 8) Walmart
Satin or grosgrain ribbon (12 foot bolt for $4.79) Jo-Anns
Needle and thread
Directions:
1. Connect swivels to cleaning rods using the interlock – (its kinda like a safety pin)
2. Connect a key ring to the other end of the swivel.
3. I cut my ribbon bolts in half to make six foot ribbons.
4. Use your needle and thread to create a little pocket and whip stitch it closed.
5. Pull the key ring through the pocket you created to connect the ribbon to the wand.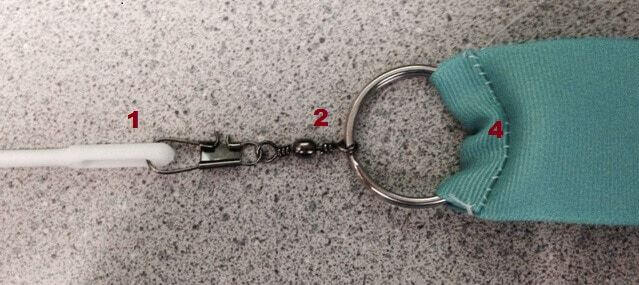 The final thing you will need to do to make your wands for student use is to seal the raw edge of your ribbon end. I used FrayCheck. I poured a little bit into a cup and dipped the raw edge of the ribbon in the liquid and let them dry. It will dry pretty quick and your wands will be ready to use! YAY!