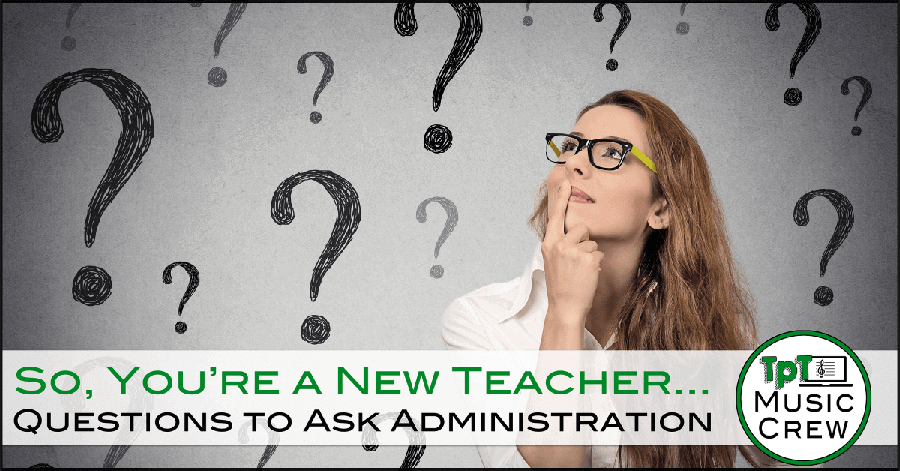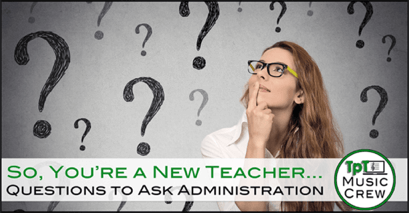 So… you're a new teacher and you've just landed your first job… or you're a veteran teacher but you're switching districts next year… You want to plan ahead for the fall, but aren't sure what questions you should ask your administration. I can help!
Hi! I'm Angie from I Heart Teaching Music. After being a traveling teacher for 10 years, I landed a job in a new district this year where I finally have a room. Woot! When I found out I was getting my own room, I was thrilled! But to be honest, I was also very nervous. It had been a long time since I had been in a new district and I wasn't sure which questions I should be asking… So I reached out to some friends to help me compile a list of questions to ask my principal. Here's what they came up with:
Michelle's Questions
What traditions are in place for the school and the music program? Are there any new traditions the school wishes to start?
Are there any district/state/region events that music students participate in? e.g. all county choir
Is there a school wide discipline system or is each teacher responsible for their own discipline system? e.g. PBIS
Did the previous teacher have any subscriptions (online, magazines, etc.)? If so, ask for how to access or login info.
Where can I find important student information such as IEPs and 504s?
What are the guidelines for fundraising (if you can even fundraise at all)?
What is the process for setting up a field trip?
Can I access my classroom after hours or on weekends? Is there a special code needed for the security alarm?
Is there any money for PD reimbursement? What is the process to be reimbursed?
Are there currently any after school music clubs or activities?
Are there expected performances at PTO meetings?
How do I request a sub?
How can I check out technology such as iPads or laptops? How can I request time in the computer lab?
Are there non-musical teaching duties you are required to do? e.g. small group reading
Christine's Questions
What are your expectations for programs and performances?
Are assessments collected at any point or just for grades? (i.e. running records, weekly progress monitoring, etc.)
Is there a budget? If not, are you comfortable with me purchasing resources to use in the classroom, knowing that they will not be property of the district?
Are there any extra performances outside of evening programs? (i.e. Veterans Day, Kindergarten Graduation, etc.)
What is the process for personal days, family leave and sick days?
If I am ill, what are your expectations for substitute lesson plans?
Are schedules adjusted for early outs, delays and assemblies?
Is there anyone I need to contact to help with sound, videotaping and set-up for programs?
I found that having these questions helped me to get my own wheels turning. I hope they do the same for you! And congrats on your new position! I hope your first year is awesome!
What questions would you ask your principal if you were starting a new position? Comment below to join the discussion!
Musically,
Angie Kelton
I Heart Teaching Music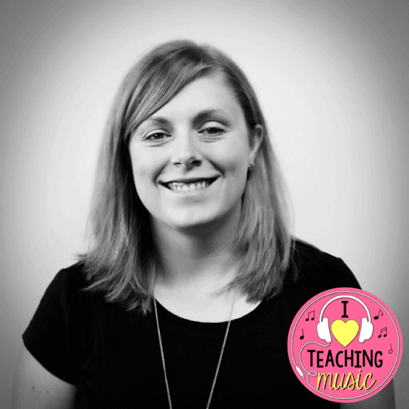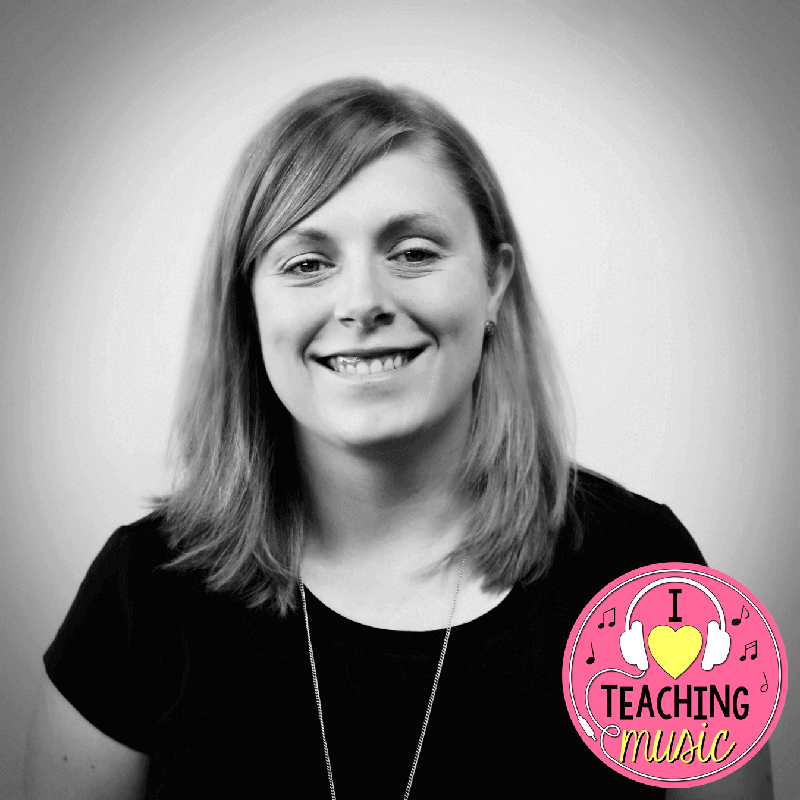 Angie with I Heart Teaching Music
Angie is a K-5 elementary music teacher with 11 years experience in the classroom. She is passionate about sharing creative ideas that engage students in accessible ways. You can check out more of Angie's ideas on her blog: www.iheartteachingmusic.com.