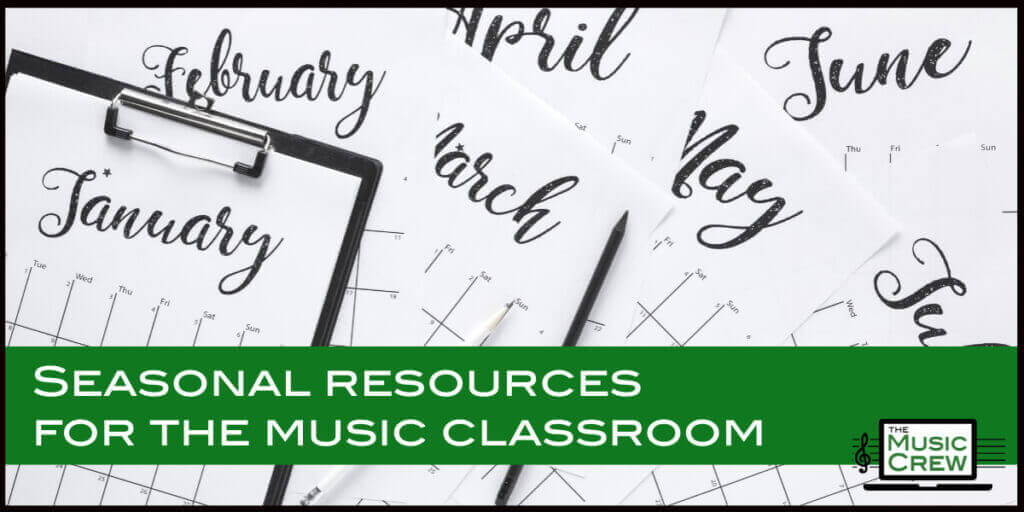 Whether you like to base your lesson plans on seasonal themes or sprinkle in a few special activities, here's a collection of resources that have been a hit with our students! Revisit this page any time of year when you are looking for something festive and fun. There are year-long units and guides to help you plan for your best year ever, and resources you can use at any time!
January
Follow the snowball with your voice in this Snow Day Vocal Exploration! Students will love following the unexpected paths of the snowballs. Use the line tool in Google Slides to create your own paths or hand your students the printables and have them draw their own! Printables are in color and black and white.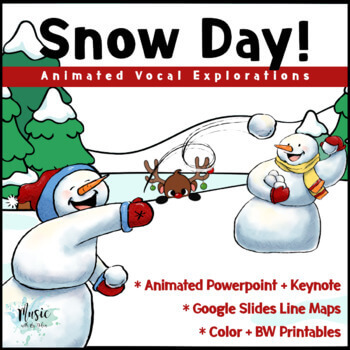 Help students in all grades quickly learn to listen to and identify great music with Musical Moments while helping them to come into class listening and ready to learn.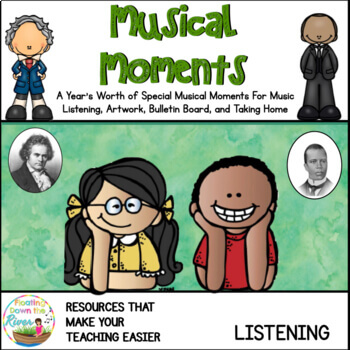 February
Cupid's Surprise is an exciting way to review quarter and eighth note rhythms with a Valentine's Day theme. Students gain or lose points for every correct answer to keep your students on their toes! It will be a nail-biter of a game to the end!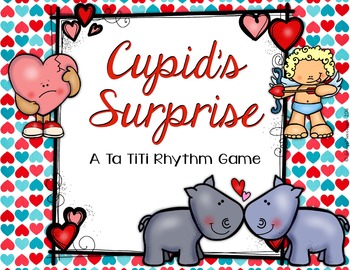 This Valentine Party Treble Clef Note Spelling Game features 12 single note review slides, 4 self-checking game levels that include 15 different 3-letter words to review treble clef note names from middle C through high G. Use it with PowerPoint or Google Slides.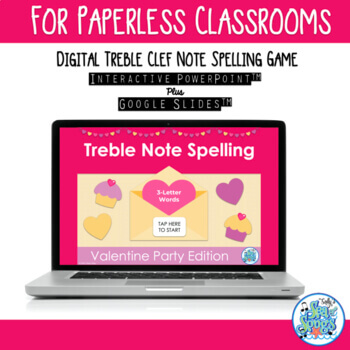 March
These worksheets are a perfect set of activities for Music Advocacy. It includes 10 different worksheets and activities that you can hand out to allow for variation between grade levels. It also includes quarter notes with questions to create an all-school bulletin board.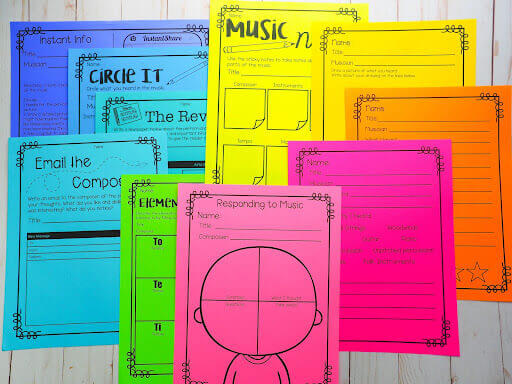 Engage students in fun, interdisciplinary learning through comprehensive Science of Sound units for 1st grade and 4th grade! This bundle contains everything you'll need to teach these units, including captivating, editable slide decks (compatible with PowerPoint & Google Slides™), exciting sound experiments, and pre-made assessments.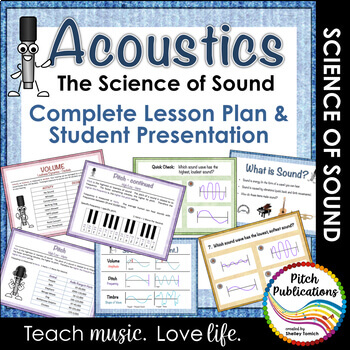 April
This Google™ Slides photo lesson will be the perfect complement to the song Shake the Papaya Down. Use real photos to engage students. It includes lesson slides, quick quiz questions, and lyrics/coloring pages.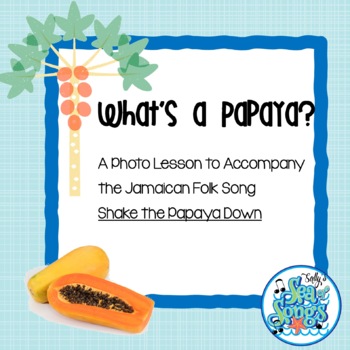 Get ready for May with the Marvelous Maypole resource! Engage students with animated slide decks to assist students with learning the history of Maypole and the Maypole dance patterns. Also includes instructions on how to create your very own Maypole!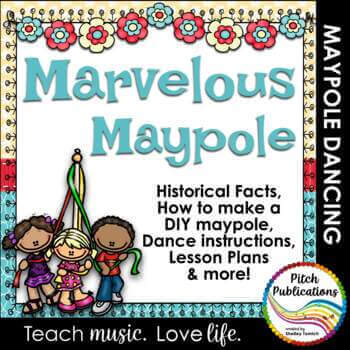 May
Give students the opportunity to celebrate their successes and make plans for next year with these End of the Year Reflections and goal-setting sheets for individuals and whole-class. Collect data from the student surveys and create a recruitment poster for outside your room! The results are just as exciting for parents and administrators!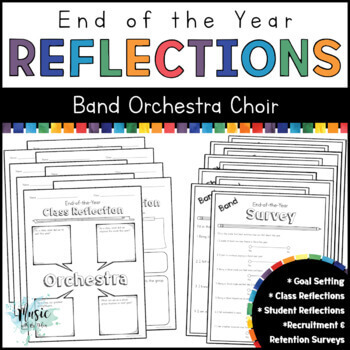 Keep your secondary general music students engaged at the end of the school year with this fun Soundtrack of My Life project! This resource includes worksheets that will guide your students through the process of creating a soundtrack to their lives. The end product will be either a poster or PowerPoint presentation. Includes a ready-to-print rubric as well as an editable PowerPoint for easy grading.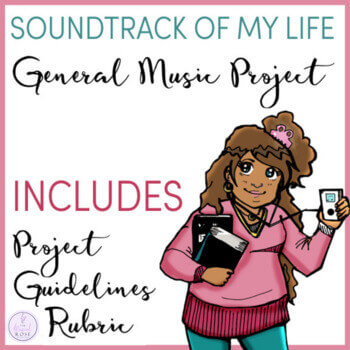 June
Music Truth or Dare is such a fun and effective way to review any musical concept! Use it as a whole class game or a center, and you can customize your own cards.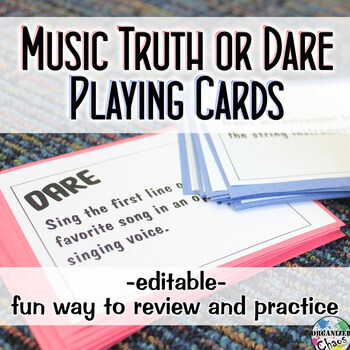 Throw a Melody is a fun creative way to let your kids work with musical composition. Use it in centers or as a whole class. Compose a melody then play or sing it.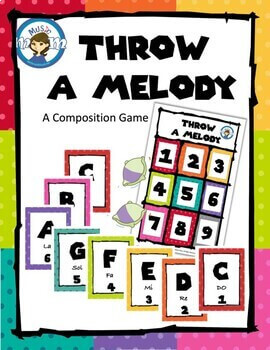 July
These K-6 General Music Yearly Outlines will help you map out your elementary general music curriculum with lists of skills and concepts to cover in each grade level, and an outline of the year broken down by month.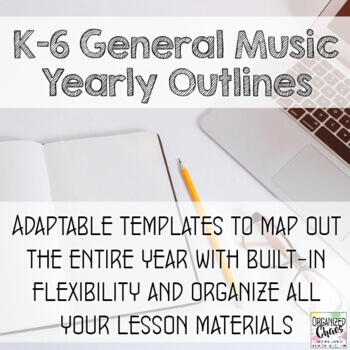 August
If you love listening lessons with your students, these Weekly Listening Selections are a must-have! This spreadsheet has 32 weeks of diverse musicians, composers, and groups for Kindergarten – 5th grade. (192 musicians/composers total).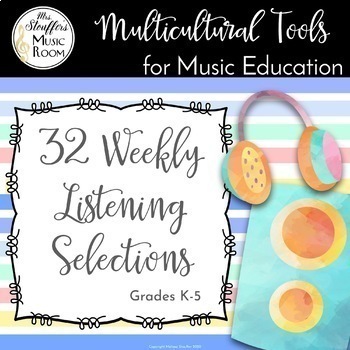 Swarming Symbols Swat is great for introducing or reviewing music symbols. The instructions give you options on ways to use this resource. This resource is very adaptable to the comprehension level of K – 4th grade because you pick out the symbols to use when playing the game.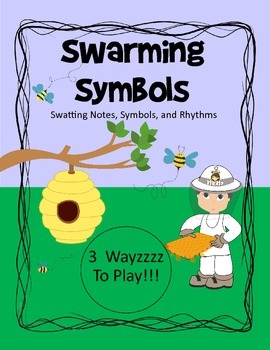 September
Build-a-Song Boom Cards are a self-correcting game for practicing pitch-reading on both 3-line and treble clef staves. Players drag and drop items into the staff to create the melodic phrase to the song "Apple Tree."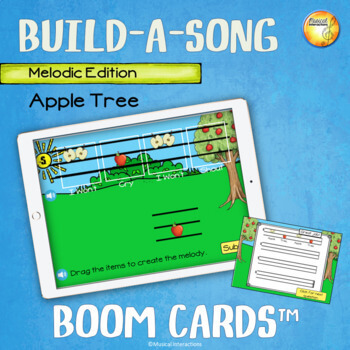 "Apple Tree" is a simple children's song, great for back to school and fall time! Included in this song is the sheet music, lyrics sheet, 6 rhythmic ostinatos, a melodic ostinato, and a bordun. It is a perfect way to have fun, sing, practice rhythms, and give your students the opportunity to play instruments – all in one activity!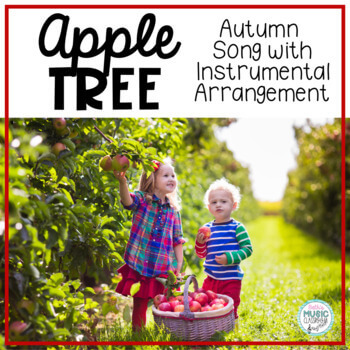 October
Spider Spelling is a fun activity for practicing treble clef, bass clef, and alto clef note names on the staff! The spider theme is perfect for October and useful for assessments with general music, beginning band, and orchestra.
November
Practice your rhythms with this Rhythm Speech Composition Activities Bulletin Board Set. Featured activities focus on sorting Thanksgiving foods into Orff-Schulwerk rhythmic building blocks. This resource has activities for the full group, centers, and an interactive bulletin board.
"Over the River and Through the Woods" is a favorite for November. Your students can add instruments to the song and this product includes background information on the author and history of the song, as well as lyrics and sheet music. There are four rhythmic instrument parts and two melodic instrument parts that your students will love adding to the song.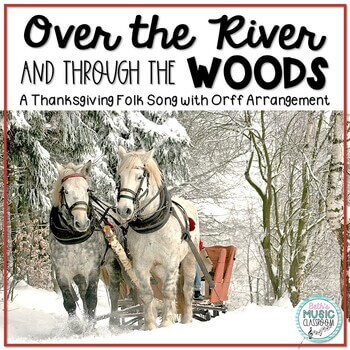 December
Musical Four Corners is a fun, interactive activity for the whole class that's great for reviewing selections from Tchaikovsky's The Nutcracker Suite!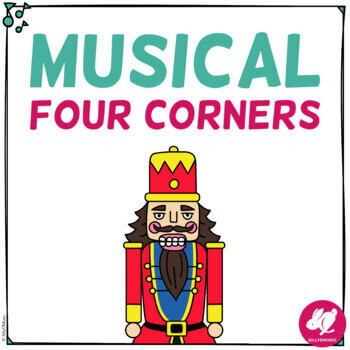 Frozen Music Symbols is a digital game bundle perfect for distance learning. It includes Frozen Symbols Definitions and Frozen Symbols Names. When students answer the symbol definition, they will receive immediate feedback if it was correct or incorrect. With Frozen Symbols Names, when students name the symbols, the snowflake spins!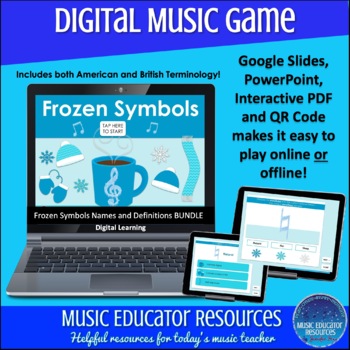 Resources for Any Time of Year
Composer Time Capsules are a great way for students to learn and review interesting facts about composers. This resource includes fact cards, clue cards, suggestions for physical objects to include inside your time capsule, PLUS a Kahoot game!
This Instruments of the Orchestra collection includes five different activities to review the instruments of the orchestra with your students any time of the year.