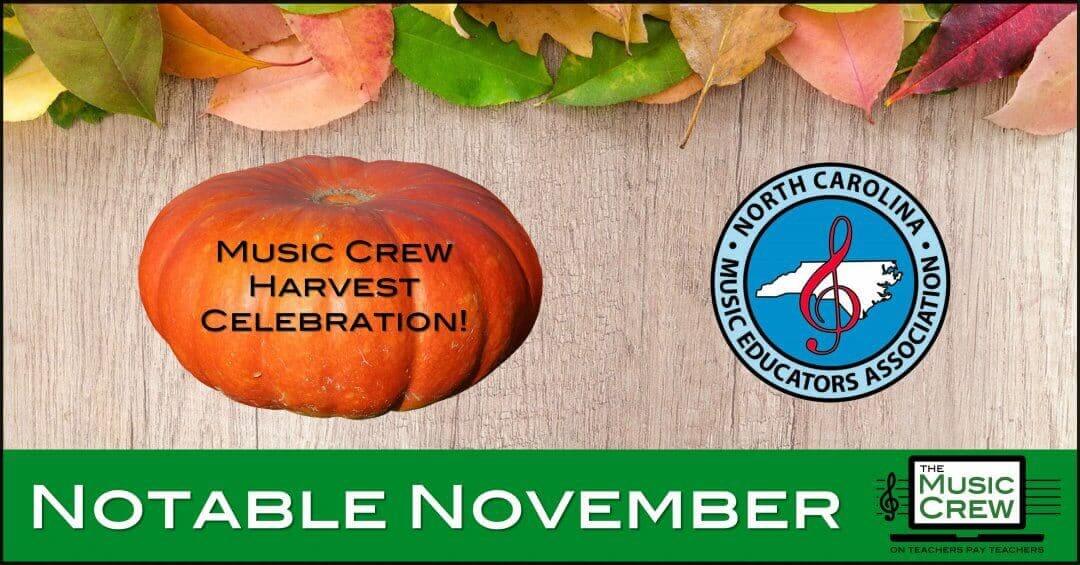 It's hard to believe that Halloween is behind us, and somehow, we survived! We know that you have been busy at school, so we thought that we'd check in this week to make sure you know about all the great things we have in store for you this month. If you've been receiving our Newsletter, you know it's a great resource to find out about seasonal products (and yes, we share those AHEAD of time, so you have the time to include them in your seasonal plans). We also share information about the individual members of The Music Crew and sometimes even include special perks that are JUST for our newsletter readers. If you don't already receive our newsletter, you can sign up here!
We've got two big events happening this month with The Music Crew. The first one starts TODAY, November 5, and goes through Thursday, November 16. Throughout these next twelve days, we bring you the Music Crew Harvest Celebration. Each day, two or three Crew members will offer one product in their store for FREE and another product at a 50% discount. These products will be changing every day, so you'll need to check back to find the new deals each day. You can search Teachers Pay Teachers for #MusicCrewHarvest to find the deals, or just go to http://bit.ly/MusicCrewHarvest. Remember, you will need to act on the deals you want each day. The savings from each store will be gone the next morning!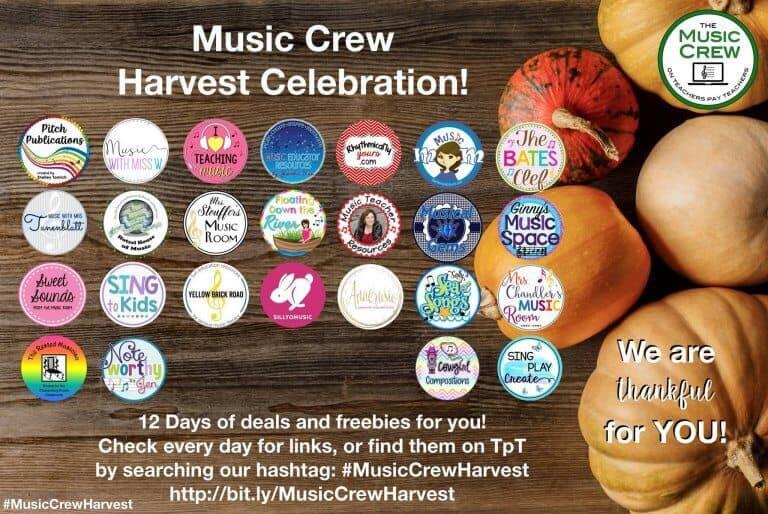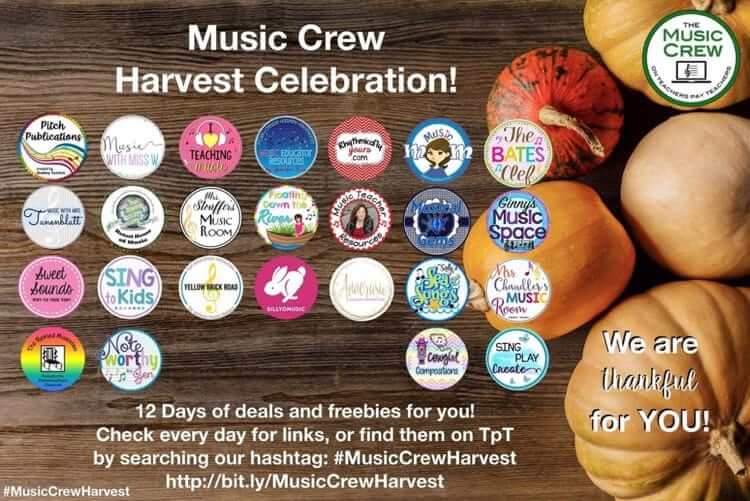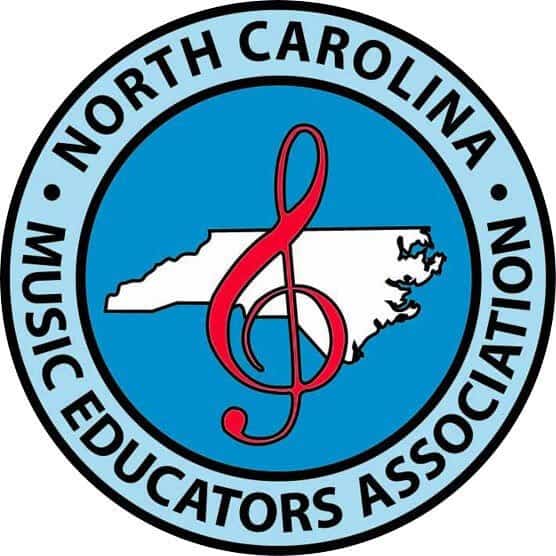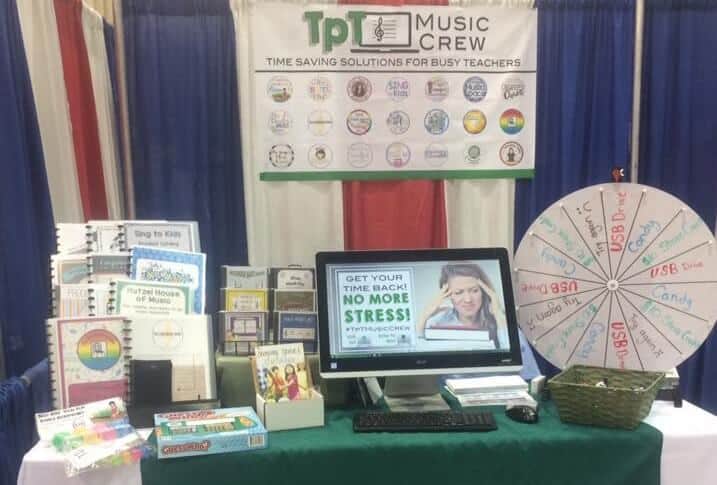 The Music Crew Harvest Celebration is fun for everyone… but we also have some exciting news for our friends in North Carolina… next weekend, we are headed to Winston-Salem for the NCMEA Professional Development Conference. Shelley from Pitch Publications and Michelle from Music with Miss W will be operating a booth in the exhibit hall. At our booth, we have lots of goodies for you. Aside from meeting Shelley and Michelle, you can also check out print catalogs from many of The Music Crew's individual stores to get a better idea of our product offerings and style. We have a variety of items that are available for purchase right at the booth. You'll find fully assembled and ready-to-use items including games, manipulatives, and fun music accessories. Save the time and effort from buying online and just buy at the booth! We will be prepared to accept cash, credit cards, and purchase orders. Probably the most popular feature at our booth is our awesome Prize Wheel. Visitors to our booth will be able to spin the wheel to win a variety of prizes, including $10 store credits to some of our stores, Teachers Pay Teachers gift cards, USB drives pre-loaded with some great freebies, and credits towards the purchase of any of the ready-to-use products available at the booth. If you are not one of the lucky ones who is able to attend NCMEA, check out our video below to see where else we're traveling to later this school year!
So, there you have it. The Music Crew knows how busy you all are, so we hope that our efforts are helping you save time and bring joy to you and your students. We are thankful for all of you, and hope to meet many of you during our conference travels. To stay up to date on all that we have going on, please make sure to subscribe to our newsletter and follow us on social media!
Musically,
The Music Crew