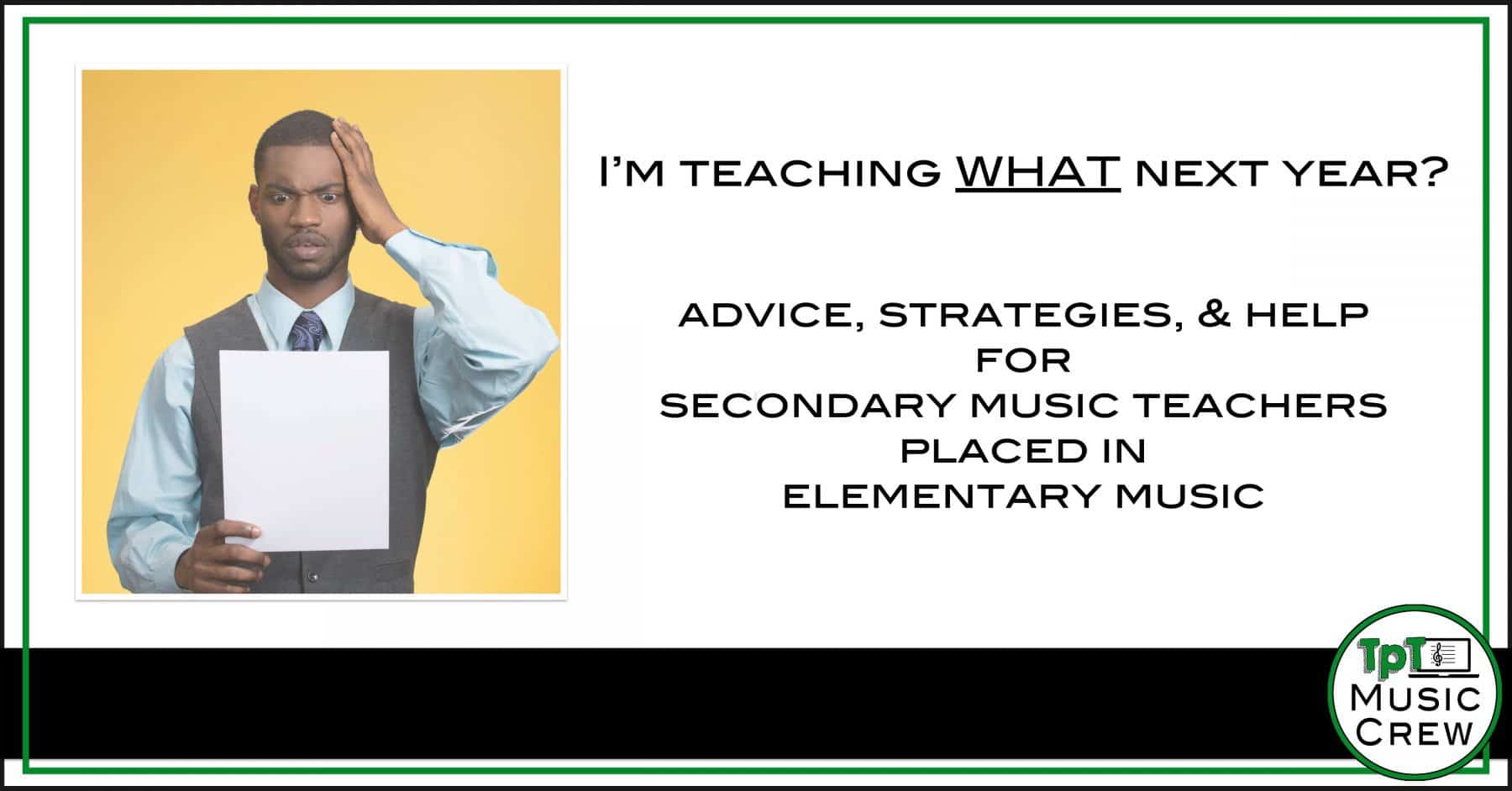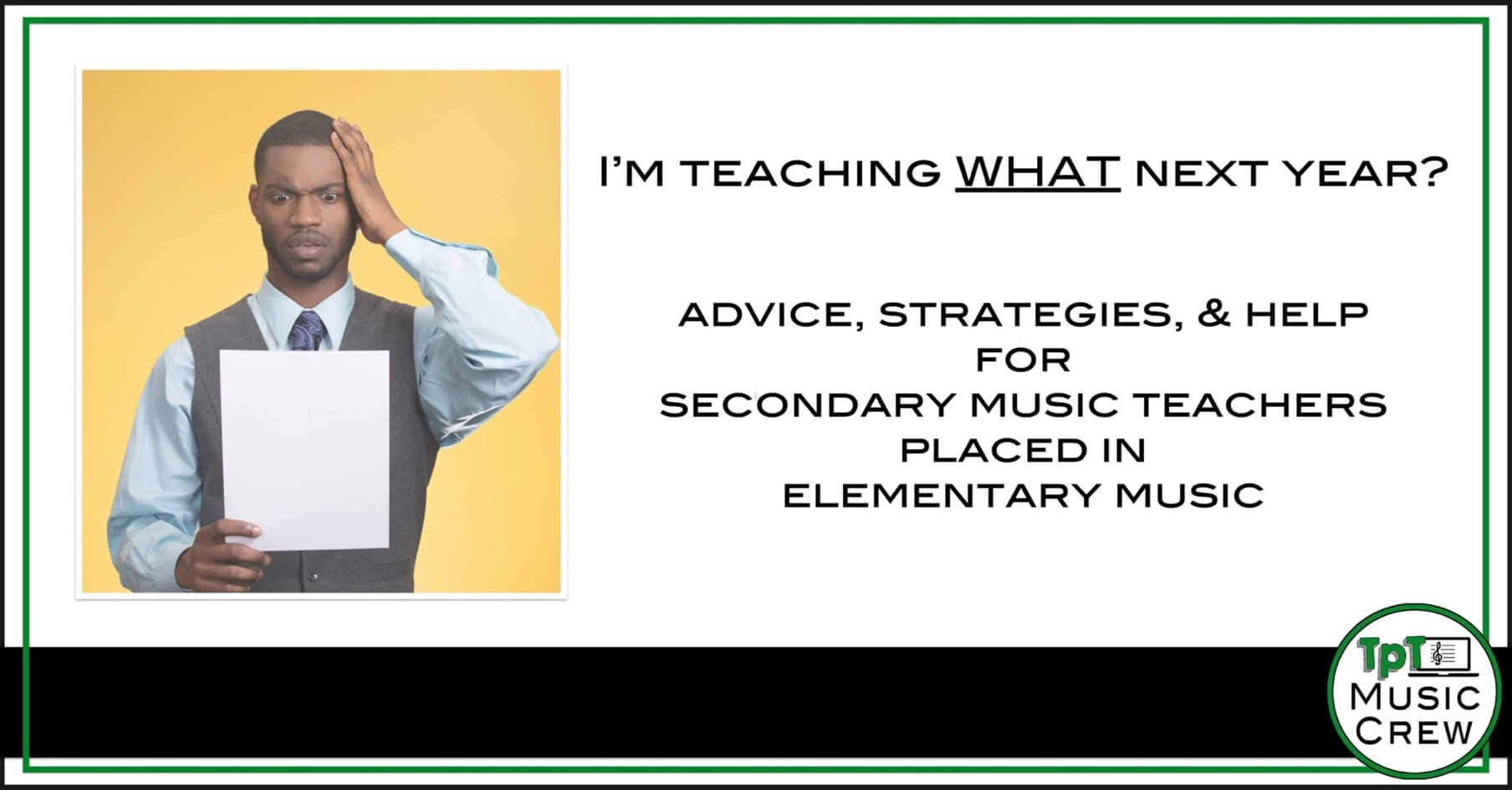 You just received your placement for the new school year and your life is turned upside down.  A career spent in secondary music is now replaced with an assignment in elementary music.  You've got the summer to prepare, so what do you do?
I've read post after post of this happening on many of the music teacher pages on Facebook.  As someone who has spent her entire career in elementary general music, I offer these thoughts.
I love the lines from the book, The Help:  You is kind.  You is smart.  You is intelligent.  You is an educator. (Ok, I added that line.) Your job is to teach children through music.  Whether the child is 5 or 15, you are capable.  Yes, the learning curve is steep, but you can do this!  So start each day with a few breaths and positive affirmations.  You've got this!
Find a "wise sage" in your new building and make friends with them.  Ask them questions like:
What are the school traditions?
How does the school handle behavior management?
Does your program have a PBIS program?
How can I access IEPS and 504s?
Do you have before/after school duty?
Do you have a budgets or funds for your room?
The best mentor I ever had wasn't another music teacher.  It was the librarian!  Like me, she saw every child in the school.  From dealing with a challenging child, a difficult parent, a flippant teacher, how to approach the PTA for funds, how to express concerns to my principal – she knew it all.  She was an endless fountain of wisdom and I am forever grateful for her guidance.
Reach out to your department and share your need for help! Ask them about:
What is the elementary music curriculum?
Are there curriculum maps available?
Is there a lesson plan bank anywhere?
What are the concert and/or program expectations?
What equipment/instruments/funds do you have access to?
Most teachers will share their curriculum maps and lessons freely with a colleague.  Ask for another elementary music teacher to check in with you every week or as needed.  Several years ago, our district restructured, which bumped several instrumental teachers into elementary positions.  We circled the wagons around them and supported them as best as we could with empathy, support, and resources.  If no one reaches out to you – send the call out to them.  Someone will come running.
Look to music education organizations. Elementary music is a bit different than secondary music.  At the secondary realm, you have string teachers, band teachers, and choral teachers all under one umbrella organization.  At the elementary level, you have
And you have those who chose an eclectic approach using the best of it all.  Each one of these approaches have organizations that supports its teachers and offers workshops throughout the year.  Click on the organizations listed above to visit their website to find out where local workshops are being offered.  Many of these organizations have Facebook groups as well!
Check out elementary music teachers blogs! There is a fabulous collective here on the TpTMusicCrew site.  You can also find additional blogs on  MusicEdBlogs.  There are elementary music educators from all of the approaches listed above who share their expertise about life as an elementary music teacher.
And when all else fails, there is Pinterest!  You would be amazed at the resources you can find there.  Our TpTMusicCrew has a few boards you might enjoy!
And lastly, don't forget about our national organization – NafME! There are an abundance of resources on their website. Simply click on the My Classroom tab to access everything from standards to lesson plans.  It's a fabulous resource for all music educators.
I hope this helps you as your begin your journey in elementary music education!  Did I miss anything?  Do you have some additional advice for one of our colleagues?  Leave us a comment below!  We would love to hear from you!
Musically,
Jennifer Bailey @ SingToKids

[et_social_follow icon_style="slide" icon_shape="rectangle" icons_location="top" col_number="4" outer_color="dark"]