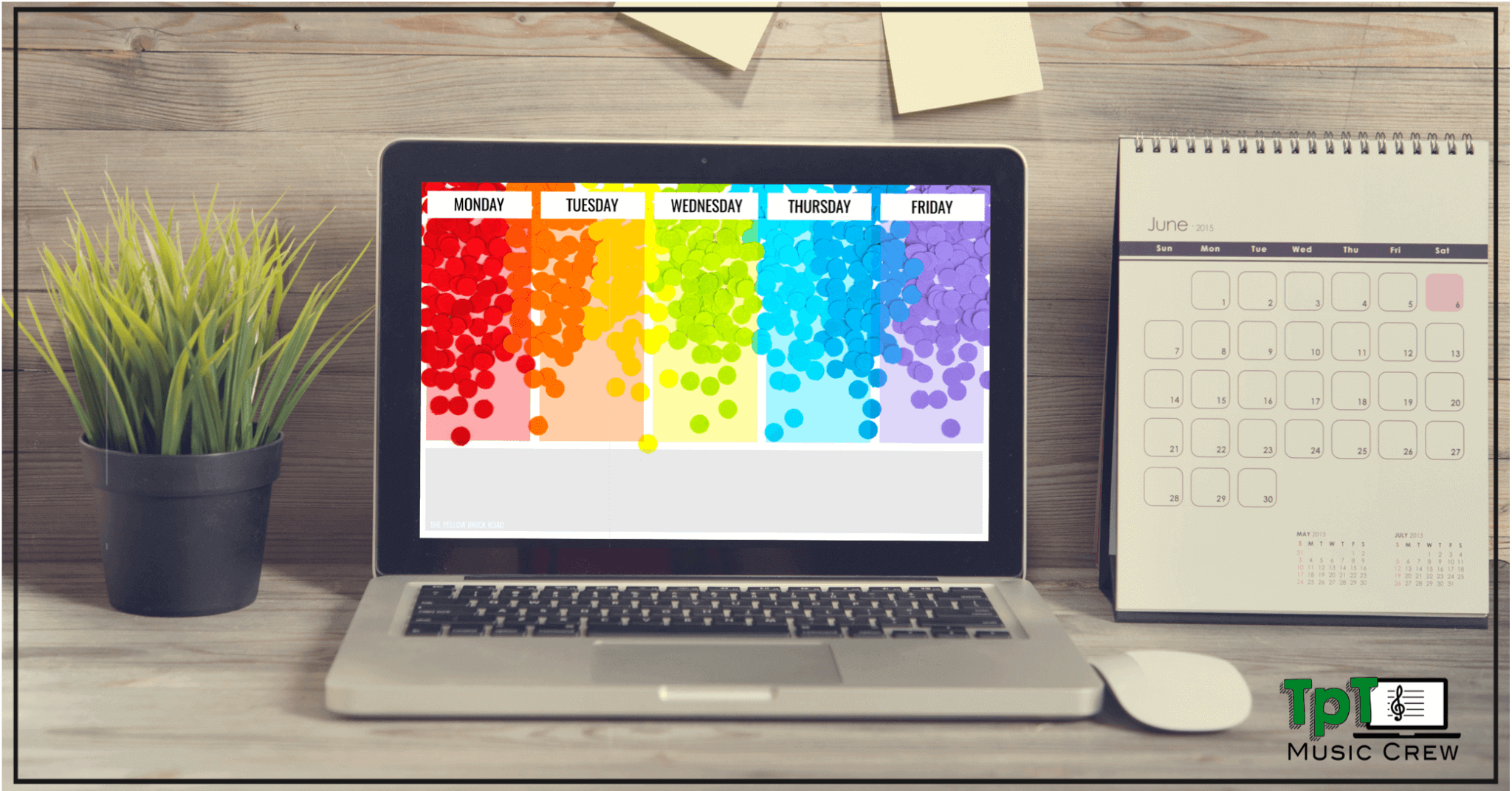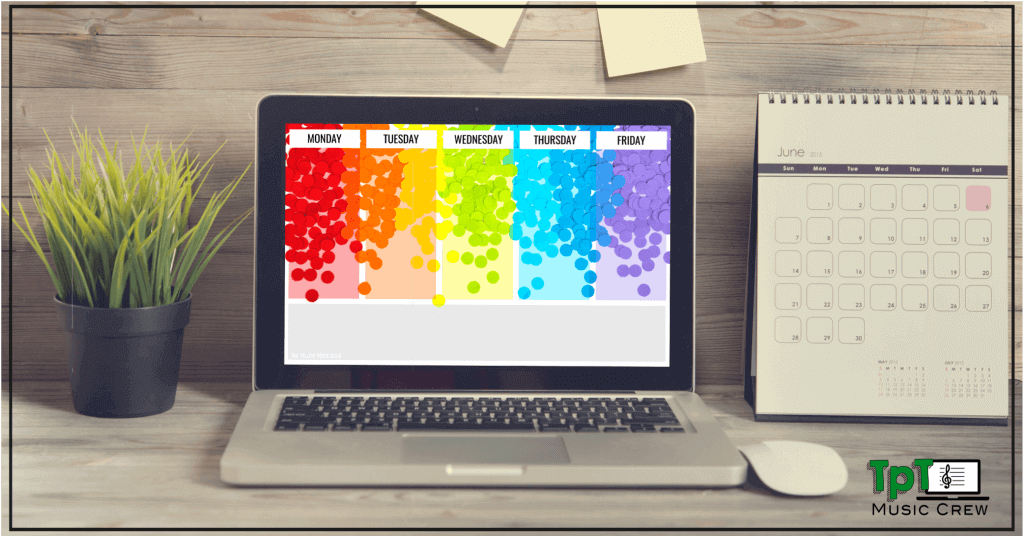 Many of us bemoan the clutter on our physical desktop, with its stacks of paper, unwashed travel mugs, and spare musical instruments. Yet, we often forget about the clutter within our digital spaces, such as our computer desktop. Everyone can appreciate an organized digital space, but it's not always obvious how to create it. Today, I'm going to share with you my favorite tool for keeping my computer desktop organized and functional.
Computer Desktop Organizers
I discovered desktop organizers shortly after I started my shop on TeachersPayTeachers, and I was immediately smitten. In short, desktop organizers are background images for your computer desktop that allow you to organize folders by category. Desktop organizers come in a variety of shapes, sizes, and colors. Best of all, you can often find them for free online.
Ease of Use
When choosing a desktop organizer, it's important to look at how you work from day to day. What type of organizer would make the most sense for your curriculum and daily schedule? For example, some teachers prefer to organize their files by grade levels, while others find it more useful to organize by concept (rhythm, dynamics, beat, etc.)
Maintenance
Of course, an organizer is only as good as your willingness to maintain it each day. For me, this means I have to do three things at the end of each workday:
trashing the files I don't need (random screenshots, unnecessary copies, files I don't need to save, etc.)
putting away files in their proper folder. If I don't have a folder for a file, then I need to create one. If it's not worth creating a folder, then maybe I need to consider trashing the item.
Combining folders if necessary. For example, I have about 20 folders contained within the "blog" folder on my desktop. And within those folders, I have even more folders. It's like digital nesting dolls using folders.
Free Computer Desktop Organizers
If you're ready to dive into the world of desktop organizers, you can download my rainbow confetti organizer for free HERE.