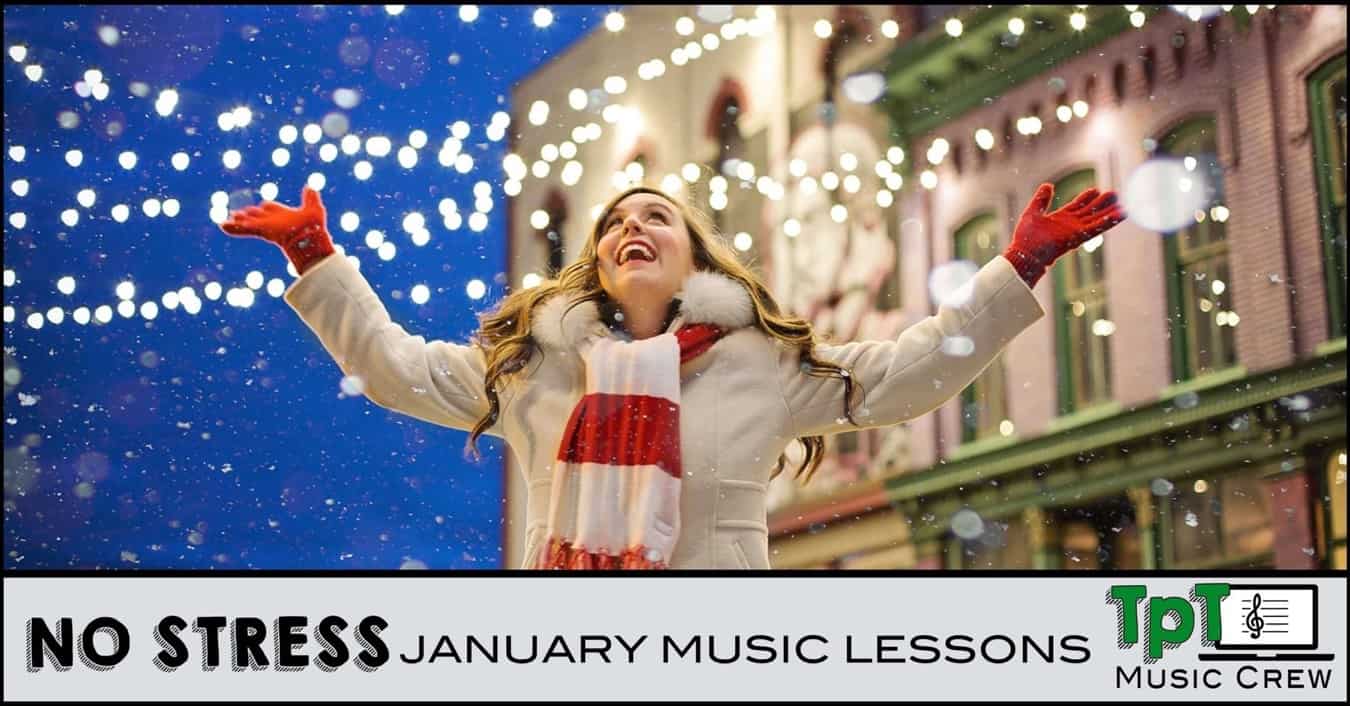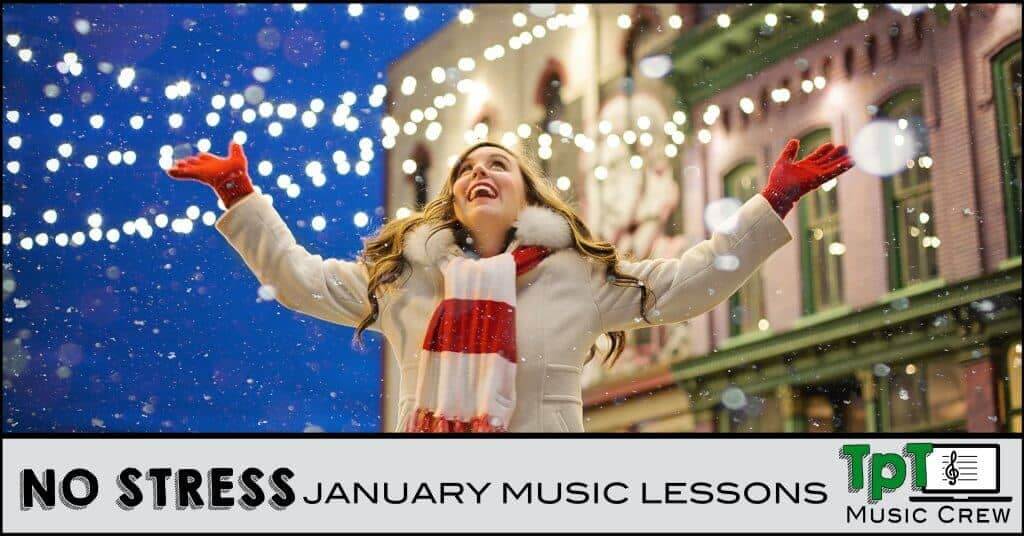 How am I going to pull together some no stress New Year music class lessons? I definitely don't want to have stress, but I do need music class lessons. Maybe you're asking the same questions and want the same thing. So I'm sharing some of my ideas to prepare no stress New Year music class lessons.
#1 ACTIVITY BASED LESSONS
One thing I feel is super successful is to use activities that do not require a lot of preparation or direct teaching but also keep students engaged and learning. Here are some of the activities I've used in my classroom.
SNOWMAN RHYTHM GAME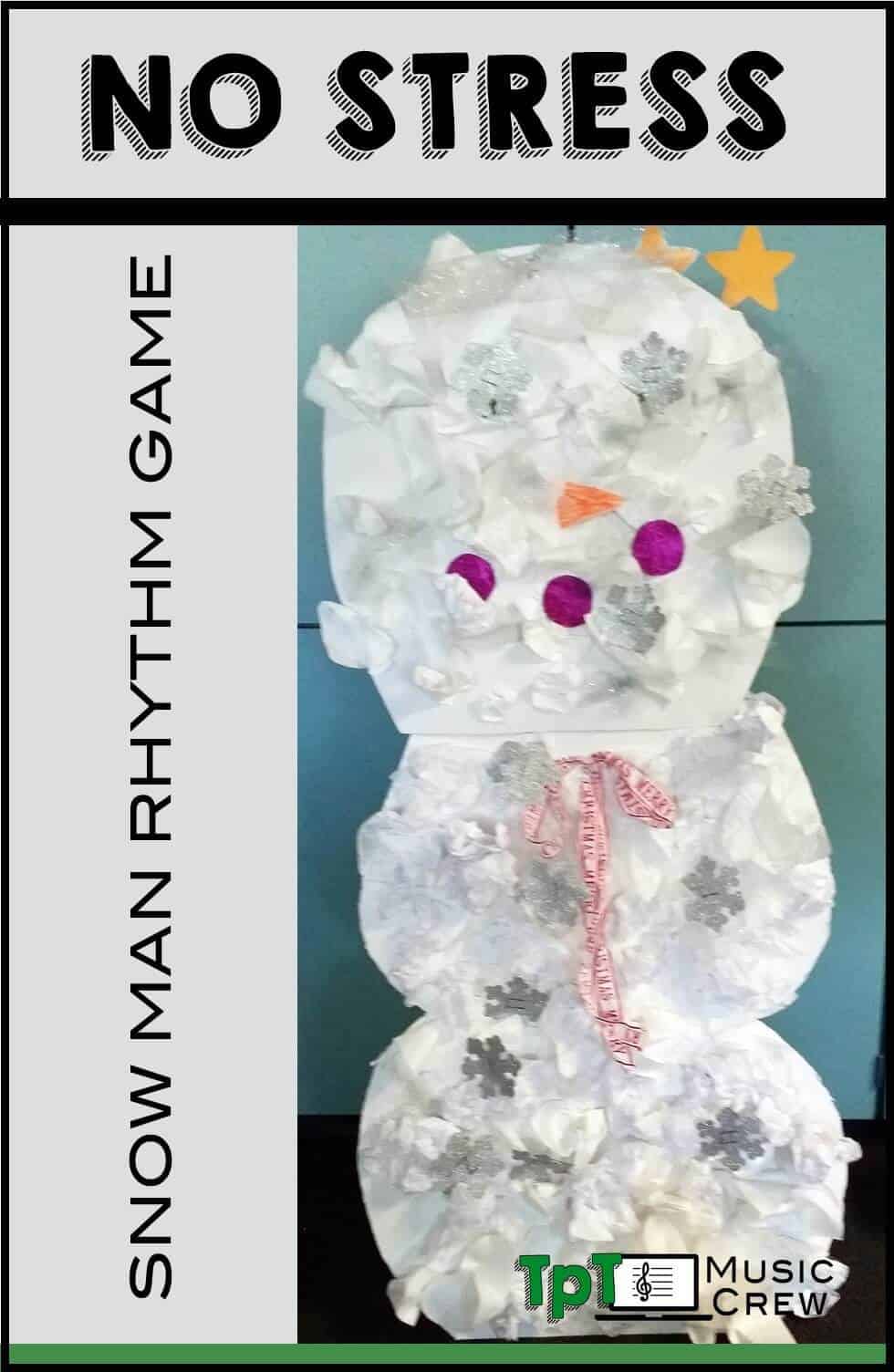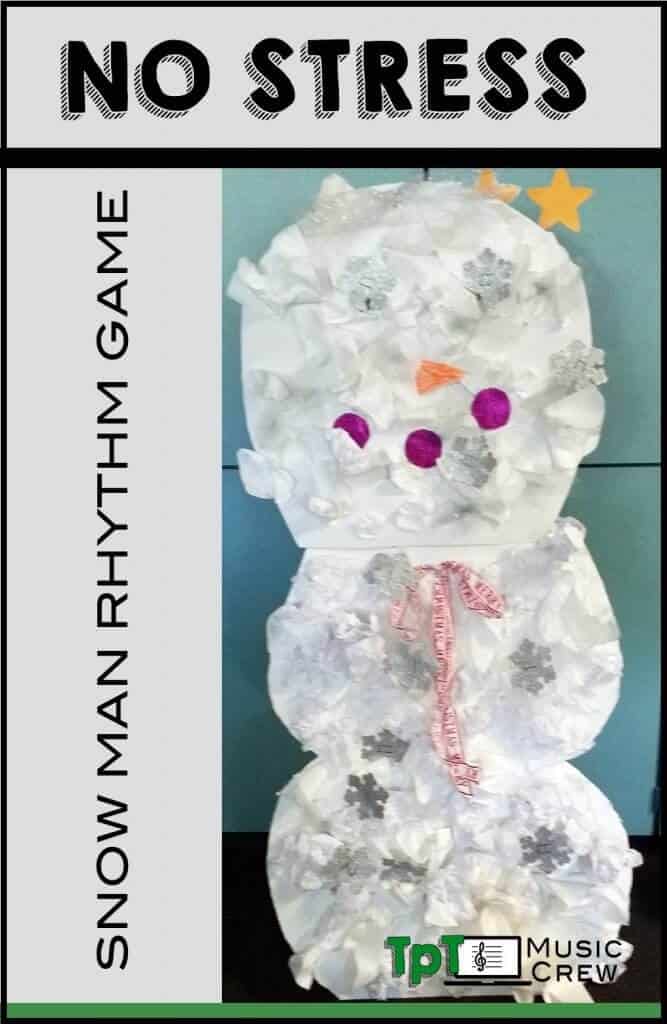 I had my students make this snowman for me to use in my holiday concert in December. I took some snowflake foam cut outs that I'd purchased at the dollar store and wrote some rhythms on them. I only used 1 beat rhythms for this activity.  We'll pass a snowball around the circle and whoever is out, will get to choose a rhythm and play it for the class. I'll have the students pick 4 shapes, or we'll play it after we've chosen 4 shapes. I imagine that they will have a "ball" playing this game.
SNOW PLAY ACTIVITY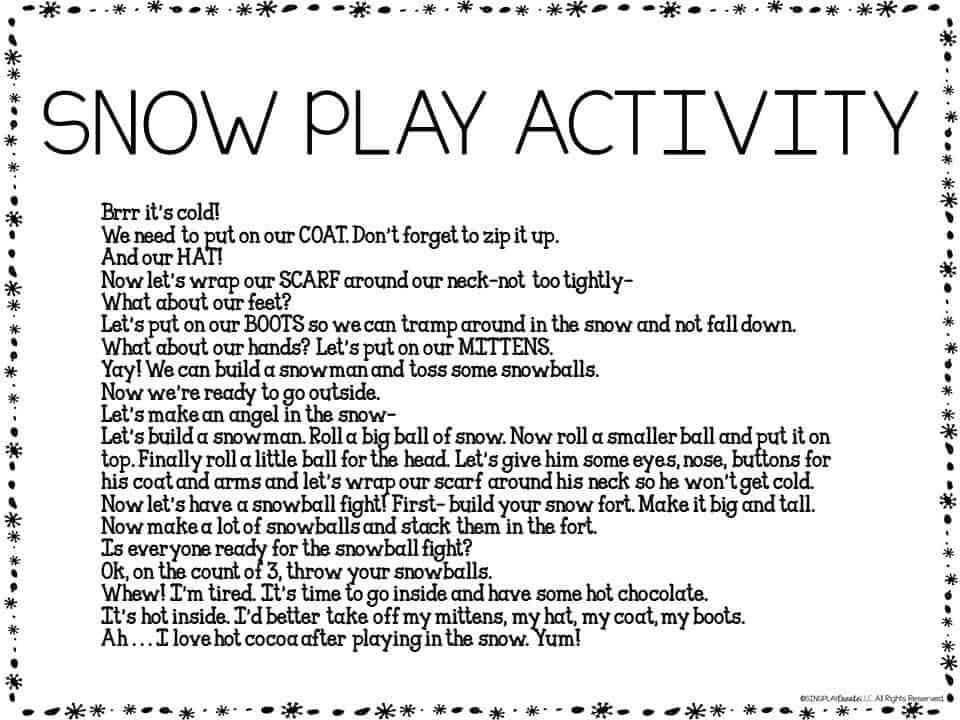 SNOWMAN SONGS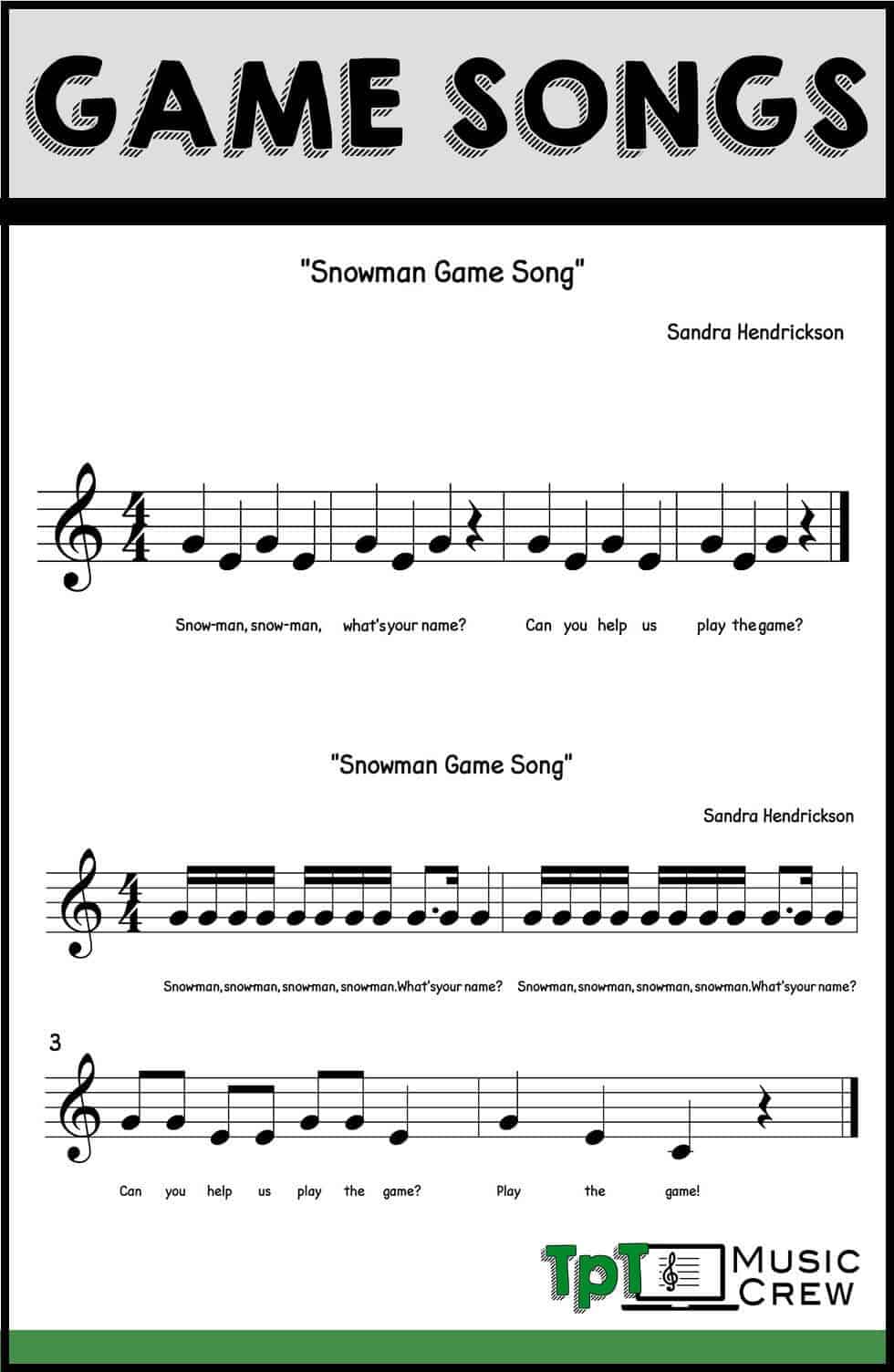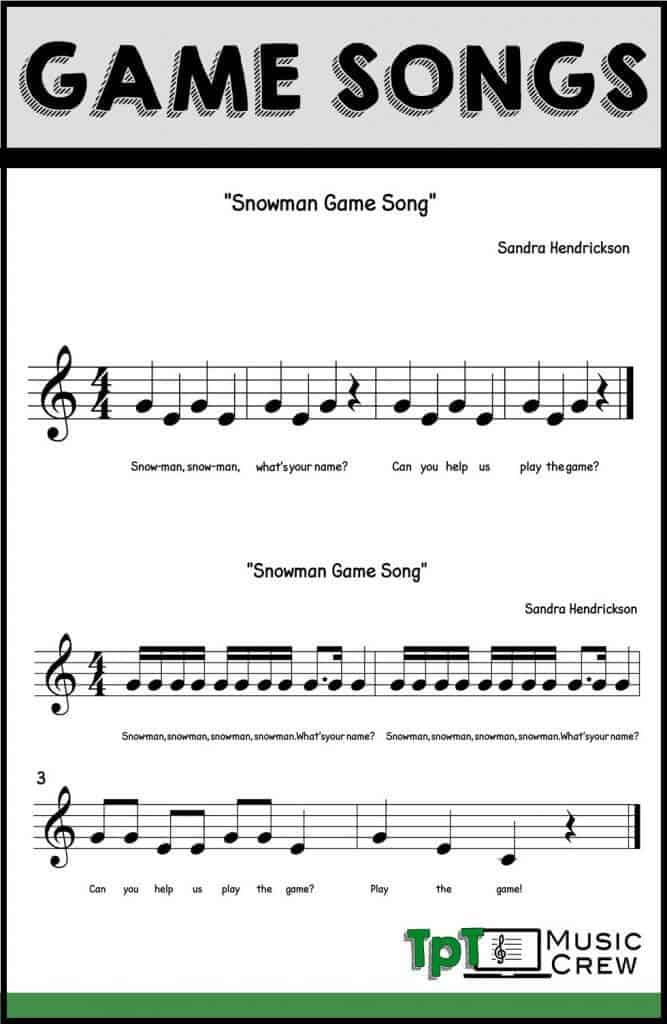 I use the top version with primary students and the song on the bottom with 4th graders.
 PASS THE SNOWBALL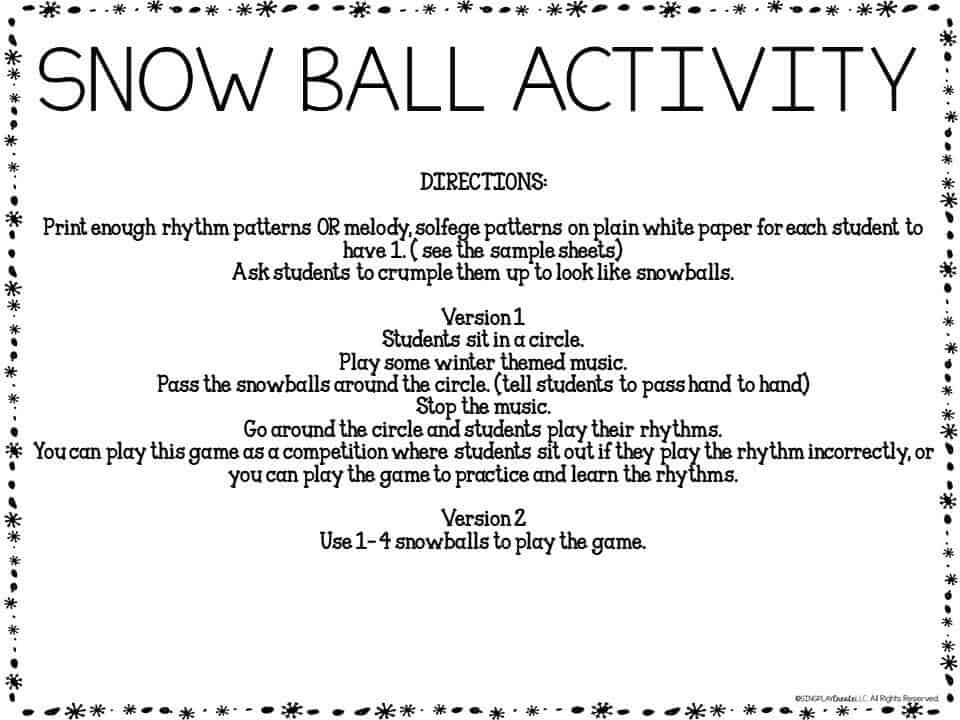 SNOWBALL FIGHT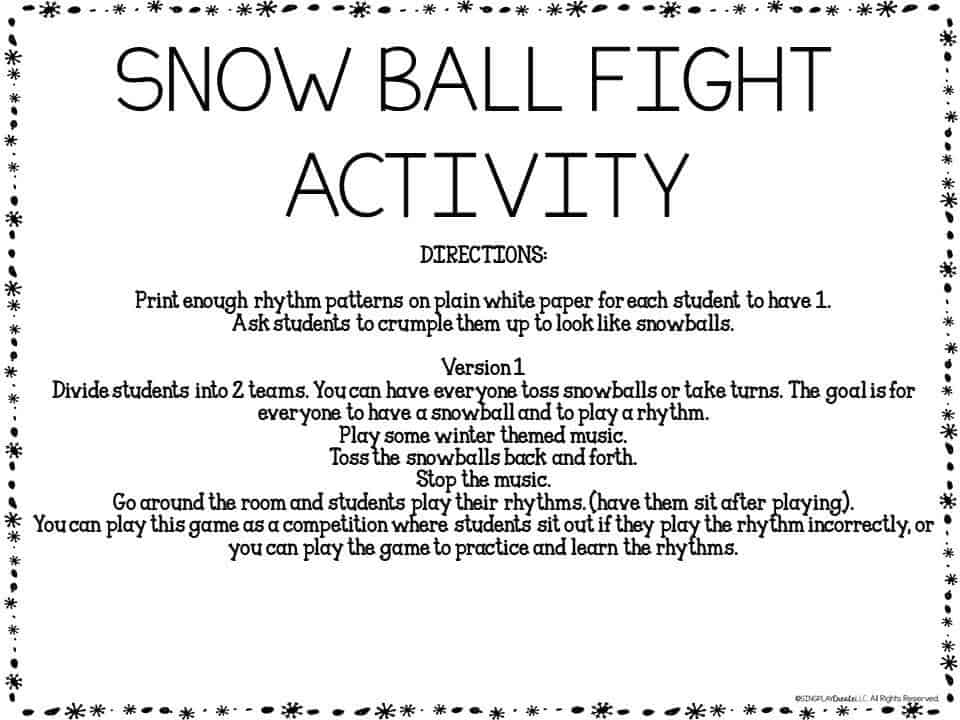 #2 REVIEW RULES AND PROCEDURES 
I've also found that students need to review the rules so I take a few minutes at the beginning of class to remind students about consequences and point to the rules and quickly review them. Here are my classroom rules.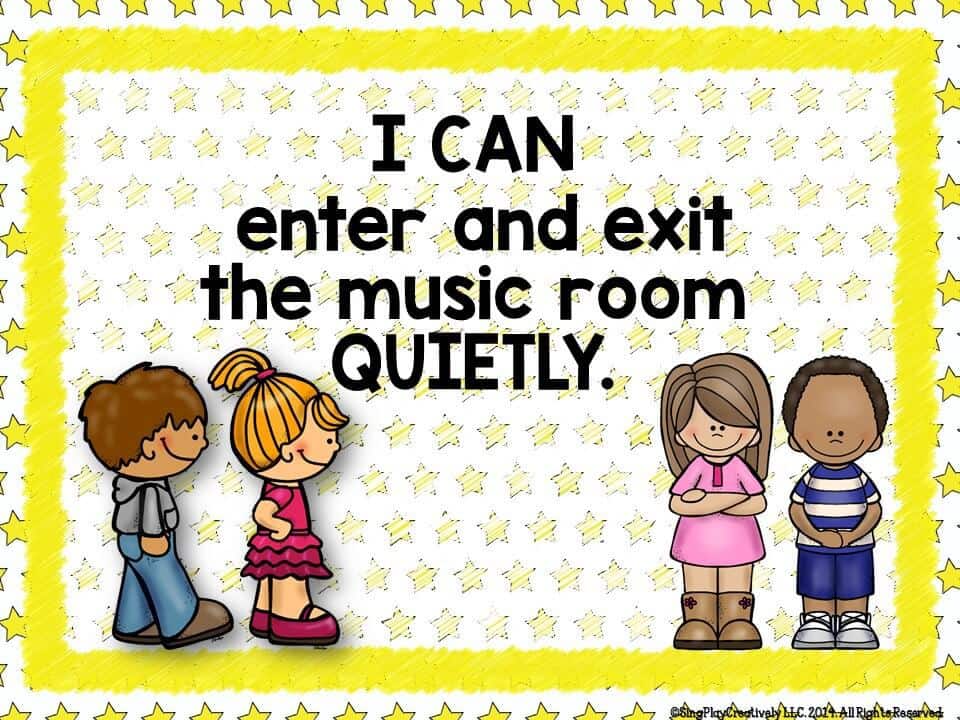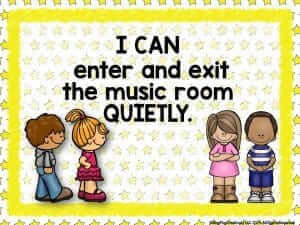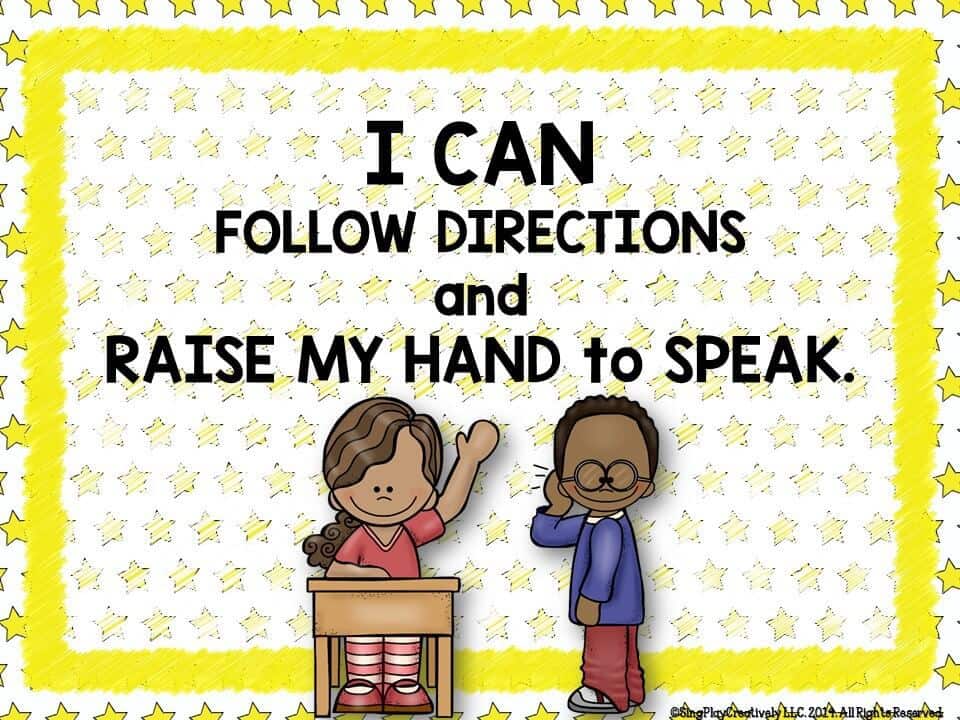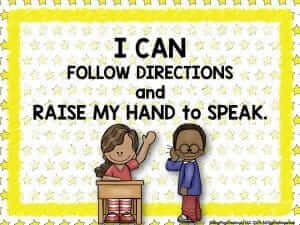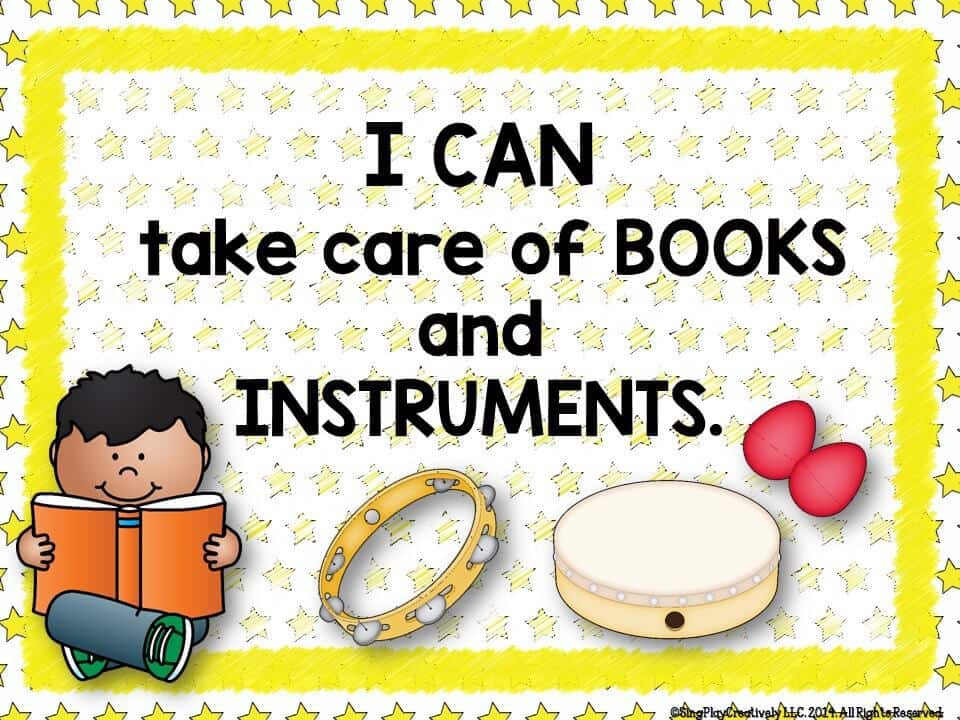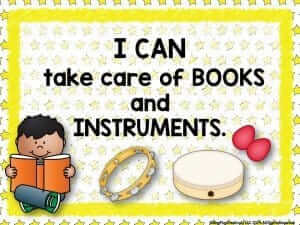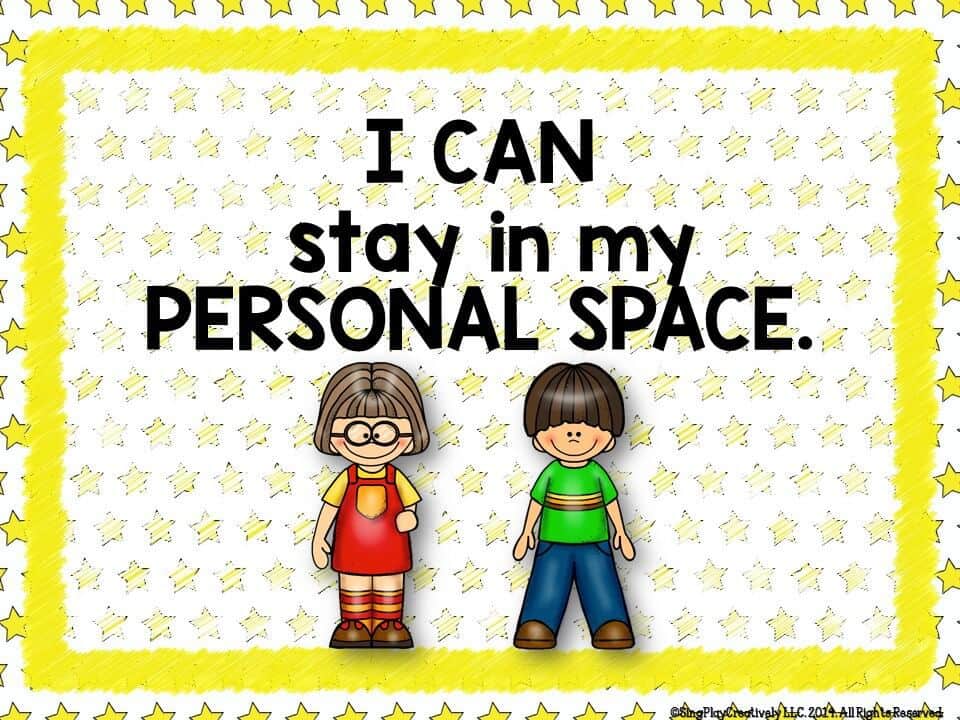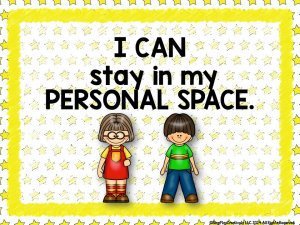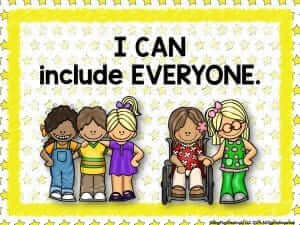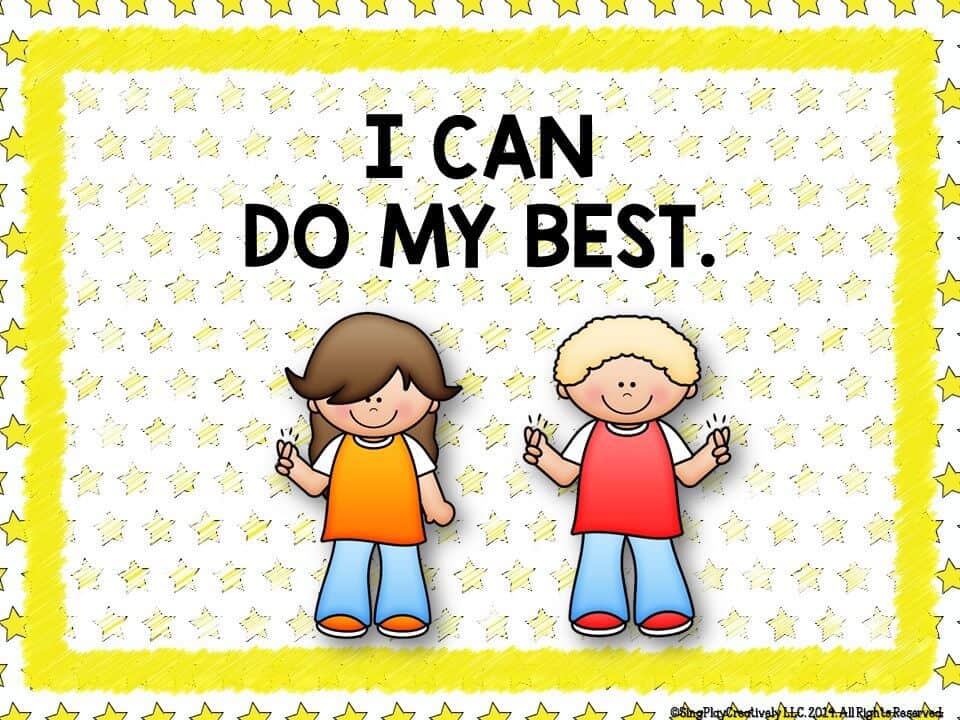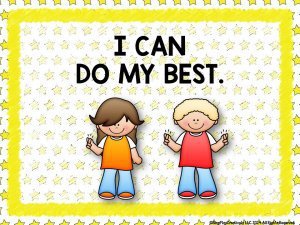 # 3 MUSIC CLASS LESSON PLAN IDEAS
I'll organize my lesson plans for January and February, block out any music program practices and note any upcoming deadlines or events. I get the calendar all prepared and block everything out so that when I return in January I just have to pull things out from the files and notebooks.  I also get my January stations set up and have all of the manipulatives and songs in folders so that I can just place them in the room and be ready to teach.  I've found that minimizing direct teaching and maximizing hands on activities are a great way to keep student behaviors in check and also keep the learning going. And it's a great way to get back into the teaching groove in January music class.
JANUARY STATION ACTIVITY IDEAS:
RHYTHM PATTERNS
Students use manipulatives to create rhythmic patterns. After they play them using their hands, they practice playing them with rhythm sticks. Students may work in pairs and connect four rhythm patterns together and then say and play them together. Sometimes I use pre-printed rhythm pattern cards.
WRITE A RHYTHM
Students may also write sounds for their rhythm patterns and then play them. They can write on paper or white boards or smart boards.
SONGS TO PLAY ON RECORDERS AND XYLOPHONES
Students use printed sheet music to play short songs on recorders or xylophones. Kinder and First grades play MELODIC PATTERNS or NOTES ON THE BEAT. Students practice and then play for each other in the group so that they can help each other. This activity develops listening as well as performing skills.
SMARTBOARD GAMES/ACTIVITIES
Students will take turns playing a game or activity on the smartboard. For January, I have "Build a Snowball" rhythm activity. Snowballs have rhythms on them. Students place the snowballs in a pattern and then play them.
I hope some of my ideas to prepare no stress New Year music class lessons will help you have a great start to the new year!